In preparation for our upcoming AdvancED accreditation review this fall, the Muscogee County School District is seeking input from parents, students, teachers, and staff.  We are asking that parents access the link below to complete the Parent Survey.  A Spanish version of the survey is also available upon request at the school.
Thank you for taking the time to complete this important survey, as your input is valuable to us. To access the survey assigned to Key Elementary School, please click on the link below.
Mark your calendars!
September 21 – Grandparents' Day Breakfast
October 9 – Professional Development Day (No school for students)
October 11 – Report Cards Go Home
October 27 – Fall Festival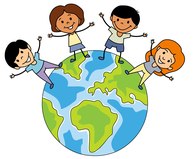 Important Reminders:
-Breakfast starts at 7:15 and is served until 7:45.
-The school day begins at 8:00 and ends  at 2:30. If your child arrives after 8:00 a.m. he/she is tardy and must be signed in by an adult.​
-Student checkouts will not be allowed between 2:00 and 2:30.
Our 2017-2018 School Theme is…​
"We are all Superheros

"​
Mrs. Skyla Pyron
Key Elementary's 2016-2017
Teacher of the Year
Congratulations to our
September
Students of the Month!

Congratulations to all of the students
who were present the entire month of August
and were able to attend our Glow Party!
Partners In Education
Gateway Wal-Mart
R&R Rehabilitation
Fort Benning, GA – Directorate of Training and Doctrine
Board Representatives
Cathy Williams [District 7]
Kia Chambers [at large]
J.B. Key Elementary School        2520 Broadmoor Drive, Columbus, GA 31903        Phone: (706)683-8797        Fax: (706)683-8802