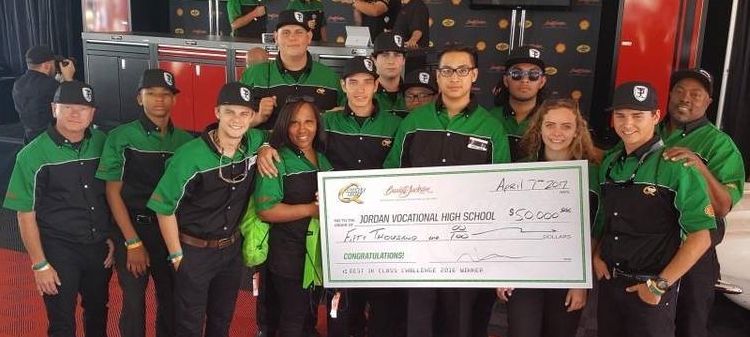 The Automotive Team returned from the Barrett-Jackson auction in West Palm Beach Florida with $50,000.00 for the automotive program and the 1996 Mustang the group had customized for the Quaker State Best in Class 2016 Challenge.  Read more about it.   Click Here
To view the auction, click here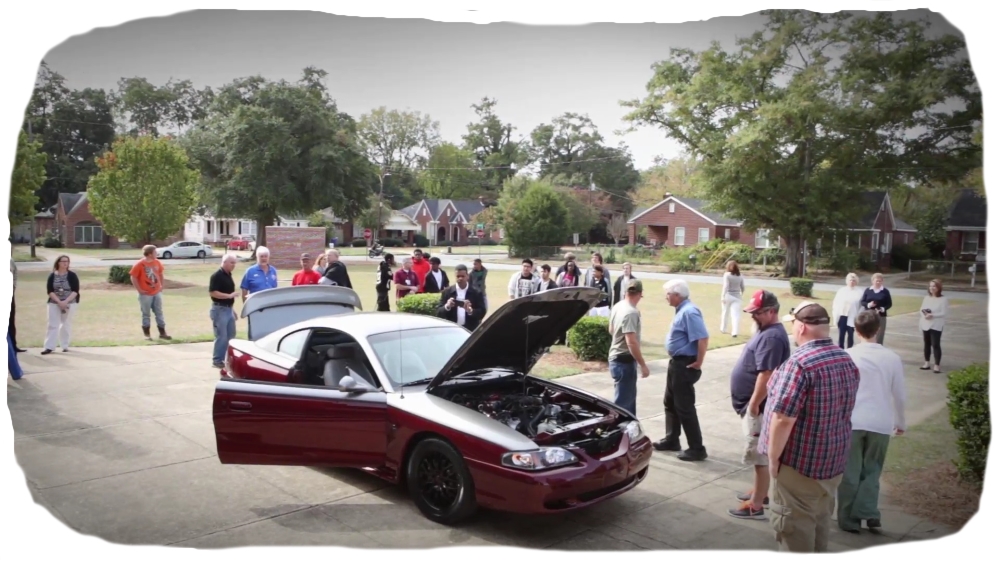 Update:
Please wish our Auto Team well as they head West Palm Beach, Florida to the Barrett-Jackson West Palm Beach Auction April 5.  The auction will take place on Friday, April 7, with our car to be auctioned at approximately 3:30 pm.
Jordan Vocational High School Automotive Team
under the instruction of Mr. Robert Harris, has won the National Quaker State Best in Class Challenge automotive competition.
Students at Jordan Vocational High School's Automotive Team received the news on Friday December 2, 2016,  that they had won the Quaker State Best in Class Challenge.  The students had worked on restoring and customizing a used Ford Mustang for six weeks.  The car will be shown at a Barett-Jackson auction in April in West Palm Beach.  The group will be able to keep the profits from the sale of the automobile.
The students worked long hours to complete the car even putting in time after school and on Saturdays. The hard work and dedication paid off for the team as they were the winner out of the top five schools that started the competition.
The team was presented with a customized tool kit and trophy on Dec. 19, 2016.
See pictures below of the journey
And the Winners Are!!!!!!