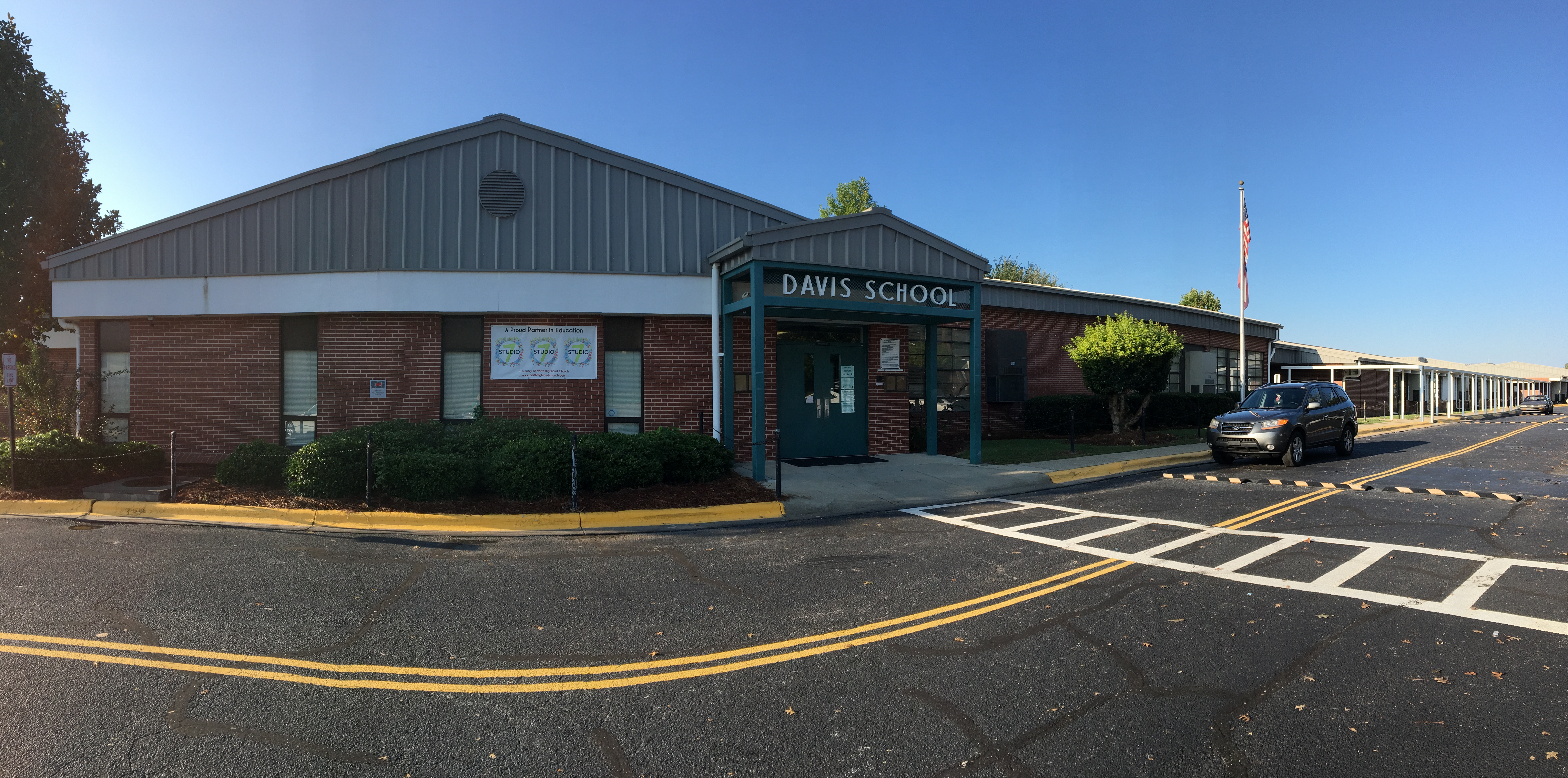 J.D. Davis Elementary
Excellence without Exception!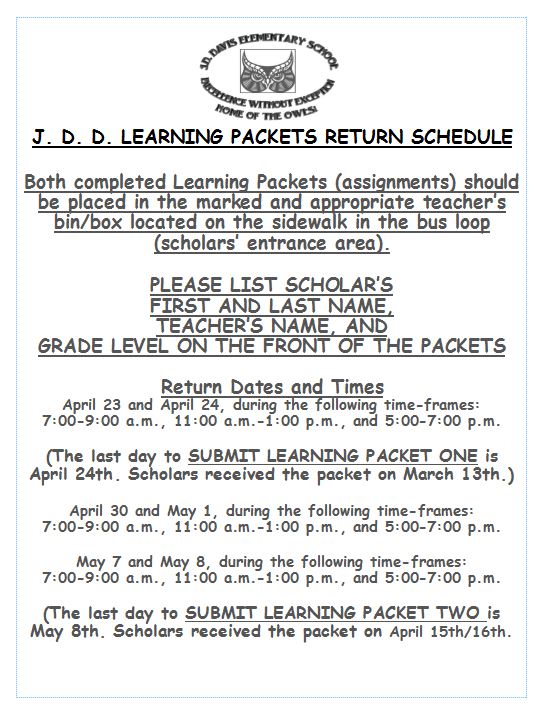 Transition from Prek-Kindergarten
Transition from 5th Grade to Middle School
DISTRICT COVID-19 PLAN UPDATES
Alternate meal service for students
 Meals will be delivered Monday, Wednesday, and Friday.  2 breakfasts and 2 lunches will be given out on Monday and Wednesday.  One breakfast and one lunch will be given out on Friday.
Who: All children enrolled in any K-12 educational setting
When:  11:30 a.m.-12:30 p.m.
School sites:
Baker Middle School
Carver High School
J.D. Davis Elementary School
Dawson Elementary School
Double Churches Middle School
Fox Elementary School
Key Elementary School
Spencer High School
Bus delivery sites:
Elizabeth Canty Apartments
Chase Homes
Eagle Trace Apartments
Kendrick High School (front of school area)
Warren Williams Apartments
Whisperwood Apartments
Wilson Apartments
Student Learning
Instructional support:

Teachers will observe office hours via phone, email, remind, and/or Canvas each day, 9-11 a.m. and 1-3 p.m.
If you are unable to reach your child's teacher, contact your child's school for support.

Device support: If your child was issued a digital device, guidelines can be found HERE.
Chromebook Help Desk: 762- 266-9752; 10:00 a.m. – 4:00 p.m. Monday – Friday.
FREE 60-day internet service: Spectrum Charter has posted an offer for qualifying csutomers who. Call 1-866-874-2389.
Student Services
Kindergarten registration: suspended until further notice.
Medicine or personal items: If your child has medicine or other personal items remaining at the school that you would like to retrieve, contact your child's school to pick those items up during regular business hours.
E-SPLOST 2020
Election date change: Georgia elections officials will postpone the March 24 presidential primary to May 19.