Davis Elementary School a partner in $4.3 million project: story and video
https://www.ledger-enquirer.com/news/local/education/article248430550.html?ac_cid=DM364975&ac_bid=-848926117
George Washington Carver
Children's Victory Garden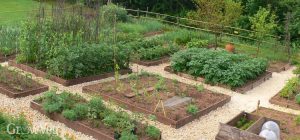 Parent/Family Dinner
The George Washington Carver Children's Victory Garden Dinner that was originally scheduled for January 14, 2021 has been postponed, due to CDC guidelines concerning Covid.  When a new date has been selected, we will send an email and post it on our webpage.  Thank you for your understanding.
J. D. Davis Virtual Learning Meal Service
January 6– January 15
Meal Service for Virtual Learning will be distributed DAILY on the campus of J. D. Davis according to the lunch schedule below. Please pick up your child's lunch at the designated time.
11:50 – 12:10     SECOND GRADE PICK-UP TIME
12:15 – 12:30     KINDERGARTEN PICK-UP TIME
12:20 – 12:40     FIRST GRADE PICK-UP TIME
12:35 – 12:55     THIRD, FOURTH, AND FIFTH GRADES PICK-UP TIME