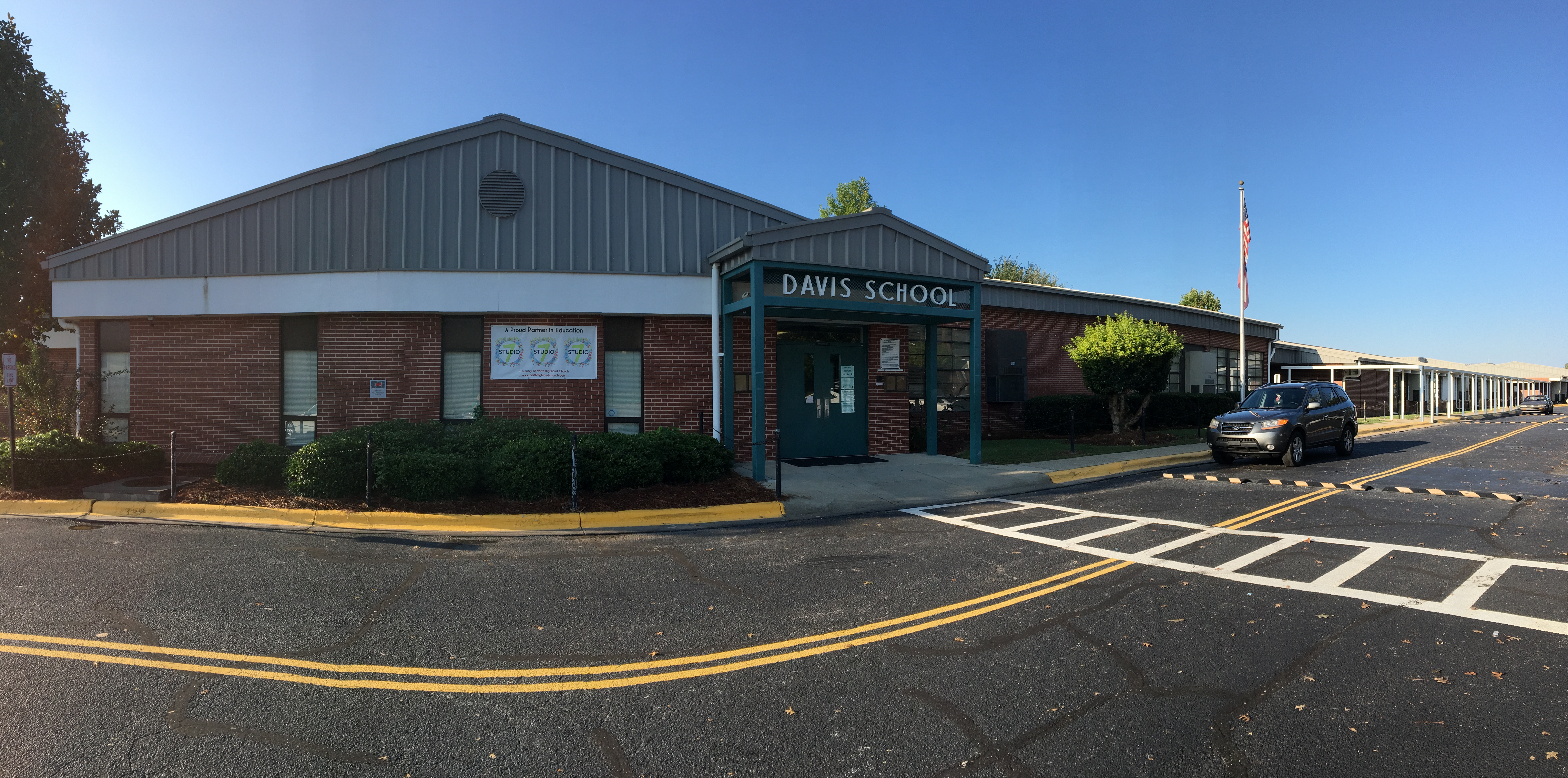 J.D. Davis Elementary
Excellence without Exception!
INFORMATION REGARDING COVID-19
Hello J D Davis Families this is Principal Williams with a very important announcement.
In light of the Public Health Emergency declared by Governor Brian Kemp, MCSD has decided to proceed with an emergency closure. Please be informed that, to date, there have been no confirmed cases of COVID-19 in our schools and community. The closure is effective Monday, March 16-April 5, 2020. Please stay tuned to your local news and calls from the district office and school for updates.
We want to ensure that all JD Davis students maintain their current academic levels during our temporary school closure.
Therefore, all JD Davis students have received a Learning Packet that is to be completed at home, while the school is closed. The teacher has included specific directions, in the packet, to show your child which activities should be completed on each Day. All of the work in the Learning Packet has previously been taught at school. The Learning Packet does not contain new learning. If at any time you have questions or need assistance, you may reach out to your child's teacher via Class Dojo or phone or you may contact Principal Williams directly at 706-587-4181.
Please return the completed package to your child's teacher when school reopens. It is a JD Davis requirement that all student packages are completed as part of the instructional grading process for this quarter.
Together, we will work to make sure our students succeed.
Thank you for your support.
IMPORTANT INFORMATION
DISTRICT COVID-19 PLAN UPDATES
Alternate meal service for students
In accordance with the Georgia Department of Education and U.S. Department of Agriculture (USDA), the District will extend alternate meal services for students during the system-wide closure, Meals will be available, through a grab-and-go service. Students must be present to receive a meal.
Who: All children enrolled in any K-12 educational setting
When: Tuesday, March 17-Friday, March 27, 2020 | 11:30 a.m.-12:30 p.m.
Where: 
School sites:
Baker Middle School
Carver High School
J.D. Davis Elementary School
Dawson Elementary School
Double Churches Middle School
Fox Elementary School
Key Elementary School
Spencer High School
Bus delivery sites:
Elizabeth Canty Apartments
Chase Homes
Eagle Trace Apartments
Kendrick High School (front of school area)
Warren Williams Apartments
Whisperwood Apartments
Wilson Apartments
During this difficult time, the District's utmost priority remains the safety and well-being of its students and employees. We ask that all individuals maintain a social distance while waiting in line for their meals. Meals will not be consumed on site.
District schools will remain closed March 16-April 5, 2020. 
Student Learning
Instructional materials: Items were delivered Friday, March 13. If your child has not received a digital or print resource packet for instruction, please contact your child's school. School administration is on site and has plans to provide any necessary items during regular business hours, 8:00 a.m.-4:00 p.m.
Instructional support:

Teachers will observe office hours via phone, email, remind, and/or Canvas each day, 9-11 a.m. and 1-3 p.m.
If you are unable to reach your child's teacher, contact your child's school for support.

Device support: If your child was issued a digital device, guidelines can be found HERE.
Chromebook Help Desk: 762- 266-9752; 10:00 a.m. – 4:00 p.m. Monday – Friday.
Report cards and grades: The 3rd nine weeks reporting period will continue. Report cards will be distributed upon return. Statewide assessments have been recommended for suspension per State Superintendent.
FREE 60-day internet service: Spectrum Charter has posted an offer for qualifying csutomers who. Call 1-866-874-2389.
Student Services
Kindergarten registration: suspended until further notice.
Medicine or personal items: If your child has medicine or other personal items remaining at the school that you would like to retrieve, contact your child's school to pick those items up during regular business hours.
E-SPLOST 2020
Election date change: Georgia elections officials will postpone the March 24 presidential primary to May 19.
Tours and forums: The remaining presentations scheduled for Tuesday, March 17 and Thursday, March 19 have been postponed.