-Greetings from Ronald McDonald House Charities!
We have changed our application process!
First off, we are calling our volunteen program 'The Yellow Shoe Crew'
We are asking students commit to a year. Freshman or sophomore of high school must commit to a minimum of 25 service hours within their membership year, junior or senior year of high school must commit to a minimum of 40 service hours within their membership year. August to August.
We are asking students pay dues of 20.00 for the year.
This year students will be receiving t-shirts, lanyards, pins and bi monthly meetings.
Students will be able to schedule themselves on sign up.com after orientation.
The application is print only and must be dropped off or mailed in.
The application documents and instructions can be found online.
The link is;
http://www.rmhcwga.org/yellow-shoe-crew-volunteen-program/
Morwen Bush / Volunteer Coordinator
706-321-0033 x101 office
404-729-8158 cell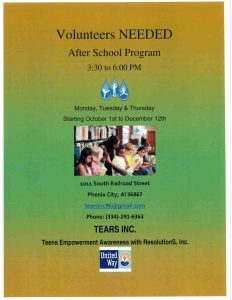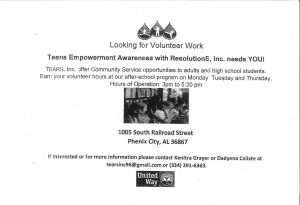 The student volunteers will assist in the movement of the middle school students from room to room, assist the master teachers in the judging areas, and serve as runners between areas. The high school students will be very visible and will be representing model high school students to the middle school students. Your students are welcome to wear their school colors.

* The competition is Saturday March 9th 9:00 am – 12:00 noon at Columbus State University RiverPark Campus.
* I need all student volunteers to check in with me by 8:20 am in the main lobby area of Frank Brown Hall. The entrance is on the corner of 12th Street and Broadway.
* Public parking is available on 12th Street, Front Ave and the public parking garages. Please follow the city parking rules.
* The doors to Frank Brown Hall are ID card secured, someone will have to let you in the building. As soon as I have people to station at the main doors there will be someone to let you in.
See Ms. Valentine if you are interested.