It is almost time for the Britt David Magnet Academy's annual Fall Festival and we need your help! We are in need of volunteers for various areas of our Fall Festival to ensure a smooth and successful event!
This year's Fall Festival will take place on Friday, October 12, 2018 (5:30 p.m. – 7:30 p.m.) in the BDMA parking lot.
STUDENT VOLUNTEERS – Please arrive on time, check in and check out in order to receive a verified volunteer form accounting for your hours!
Volunteers are asked to try and wear an orange shirt to the fall festival (during the festival).
Greetings from Ronald McDonald House Charities!
We have changed our application process!
First off, we are calling our volunteen program 'The Yellow Shoe Crew'
We are asking students commit to a year. Freshman or sophomore of high school must commit to a minimum of 25 service hours within their membership year,  junior or senior year of high school must commit to a minimum of 40 service hours within their membership year. August to August.
We are asking students pay dues of 20.00 for the year.
This year students will be receiving tshirts, lanyards, pins and bi monthly meetings.
Students will be able to schedule themselves on sign up.com after orientation.
The application is print only and must be dropped off or mailed in.
The application documents and instructions can be found online.
The link is;
http://www.rmhcwga.org/yellow-shoe-crew-volunteen-program/
Morwen Bush / Volunteer Coordinator
706-321-0033 x101 office
404-729-8158 cell
St. Luke United Methodist Church is having a community harvest/fall festival on October 21st. It is open to anyone and everyone in the community. We are looking for volunteers to oversee inflatables, carnival games, Trunk or Treat, and food. Also we need help with prepping materials prior to the festival, and day of set up. Students can get up to 20 hours. If you would be interested in this opportunity, please contact Hope Sims at Hsims@stlukeum.com or call 706-327-4343.
Hope Sims
Director of Children' s Ministries
St. Luke United Methodist Church
706-327-4343-Office
1104 2nd Ave
Columbus, GA 31901
The Columbus Museum is in need of student volunteers for the Fall Festival on October 13 from 9:00am-3:30pm.  If the student does not want to work the entire day it can be split in two shifts; 9 AM-12:30 PM or 12:00 PM-3:30 PM.  Please complete the student volunteer application.
Contact:
Brooke Starling
Museum Shop Manager/Buyer & Volunteer Coordinator
The Columbus Museum, Inc.
1251 Wynnton Road
Columbus, GA 31906
706-748-2562 ext. 212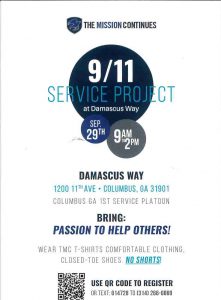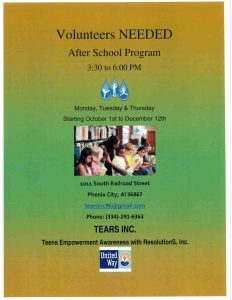 We are looking for volunteers for the Annual Fall Festival at Blanchard Elementary School.
Report time 4:30PM, end time is 8:30PM
October 19, 2018
Blanchard Elementary School
There is a volunteer check in-students need to bring any forms that need to be signed. Please wear a "Hardaway" shirt.
Contact Melanie Harmon 706 566 6137 (Festival Committee) by 10/17/18 to commit or hardawayharmon@gmail.com