The next Rapt Readers Book Club meeting is November 14th in the media center during each lunch period. Pick up the book list in the media center.
The next Wise Whysers Book Club meeting will be November 29

th 

in the media center during each lunch period. If you missed the first meeting, see Ms. Bailey before the second meeting.
Hardaway High School Media Center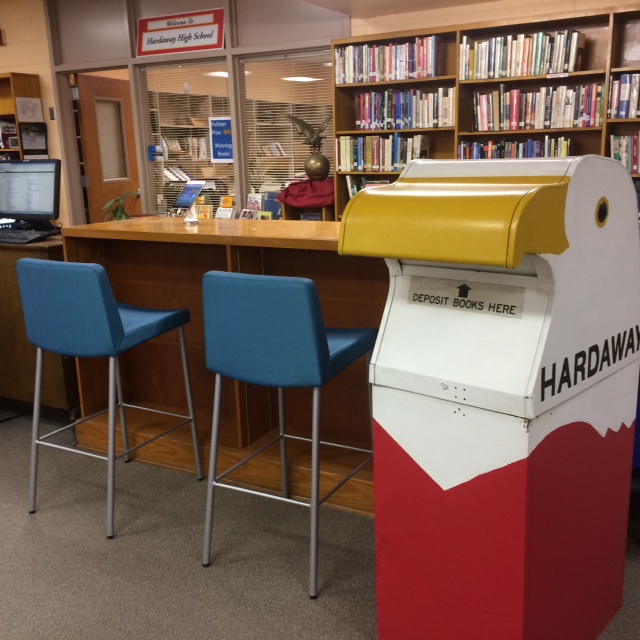 Hours: 8:00 AM – 4:00 PM
Media Specialist: Debra Bailey
Research, Reading, Writing, Relaxing, Reflecting… Whatever Your Goal, We Want to Be Your Inspiration Station.
Phone: 706-748-2772
Bailey.Debra.H@muscogee.k12.ga.us
Students, do you have questions? Get answers!  If you need to know something concerning the media center, conducting research, locating information, or about book clubs, you can send your questions to Ms. Bailey by going to: https://classroomq.com/  Once there, click on STUDENTS, and use Class Code AYRJAS.  Enter your first and last name, hit the BIG RED "Assistance Needed" Button, and enter your question.  Ms. Bailey will send an answer to your MCSD email account as soon as possible, typically by the next school day.  Classroomq:   the q stands for Questions! Now getting answers is easier than ever.