Proud Patriot Faculty and Staff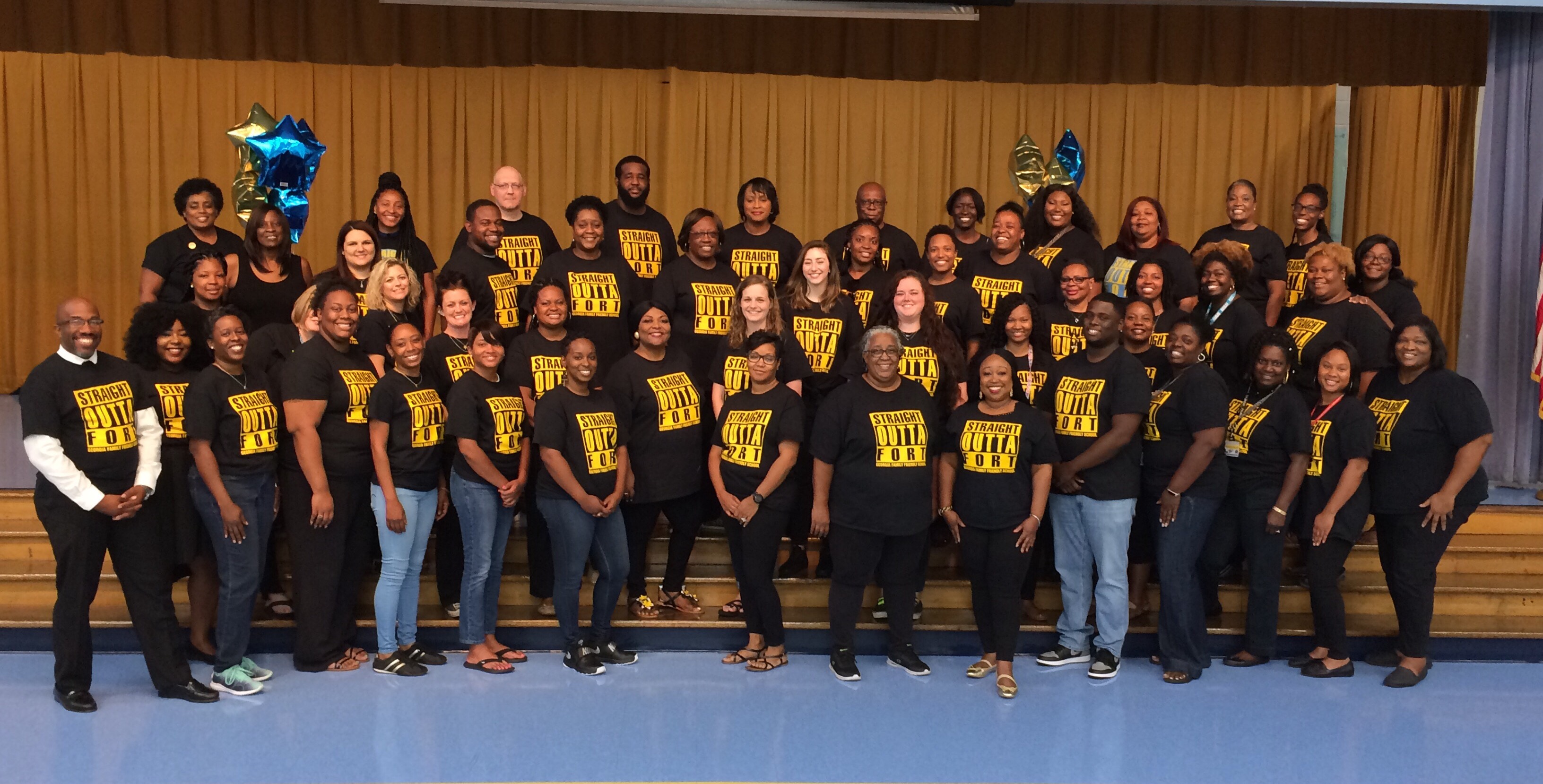 Mrs. Coaxum and Ms. Kistler dancing the Kiki Challenge!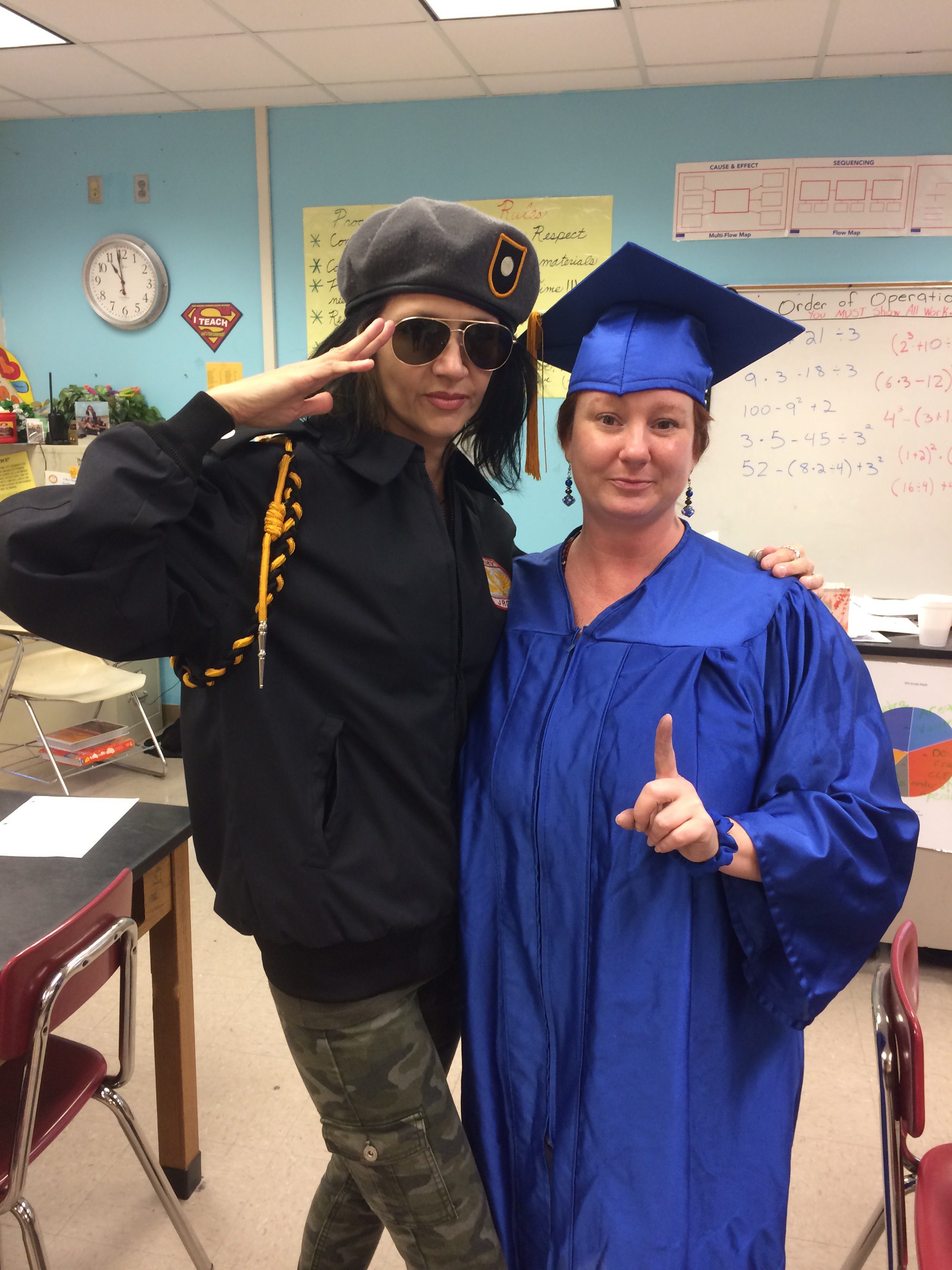 Jody Russell and Star Smith are proud to be Patriots on Halloween!
Ms. Johnson, Ms. Bryan and Mrs. S. Johnson are STRAIGHT OUTTA FORT!
Mrs. Tawana Bostic presented on inquiry learning as a Service Learning Magnet project at the MCSD "A Time to Shine:  Idea Fair, 2019."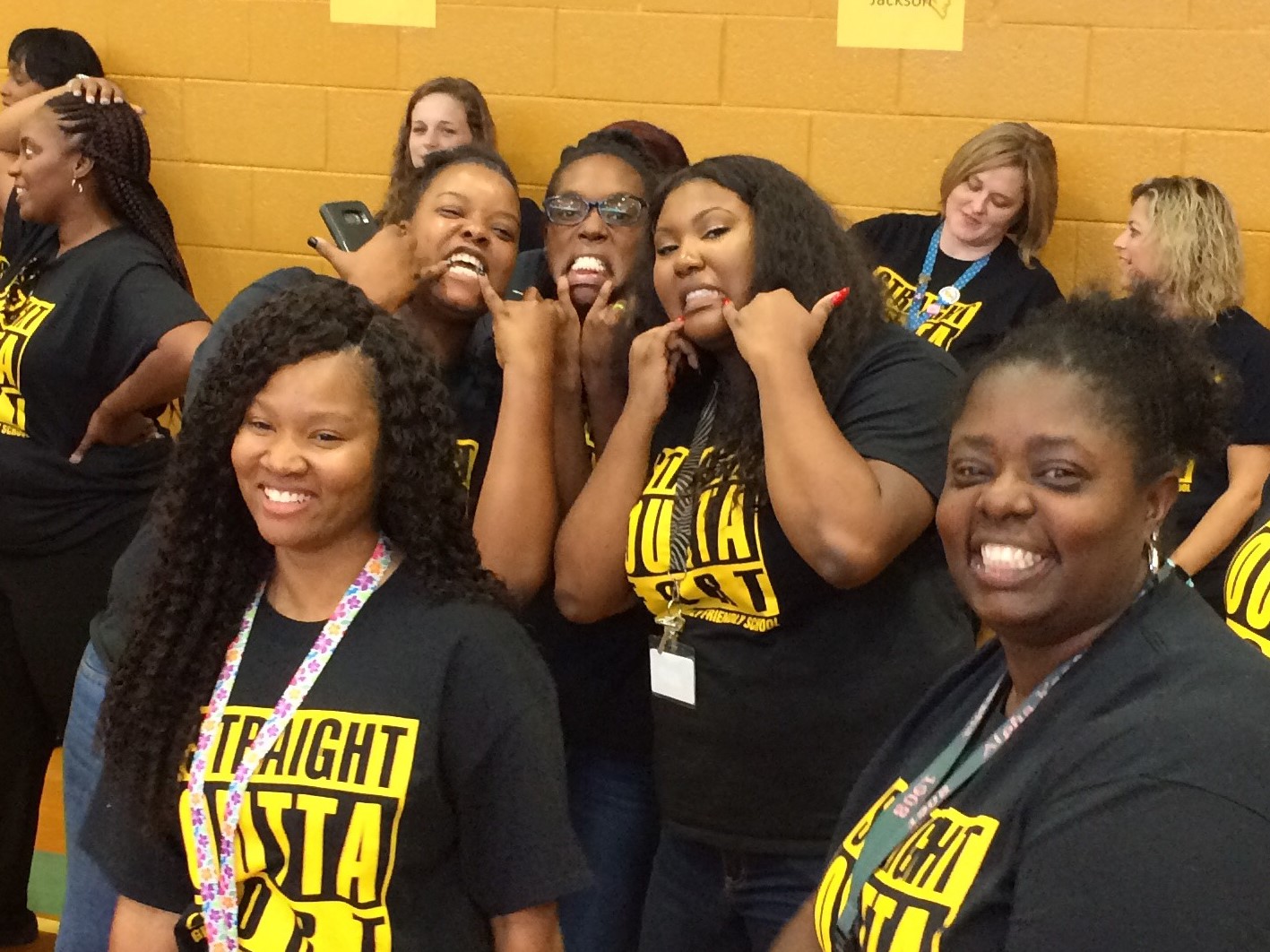 It is always a fun day at FSLMA!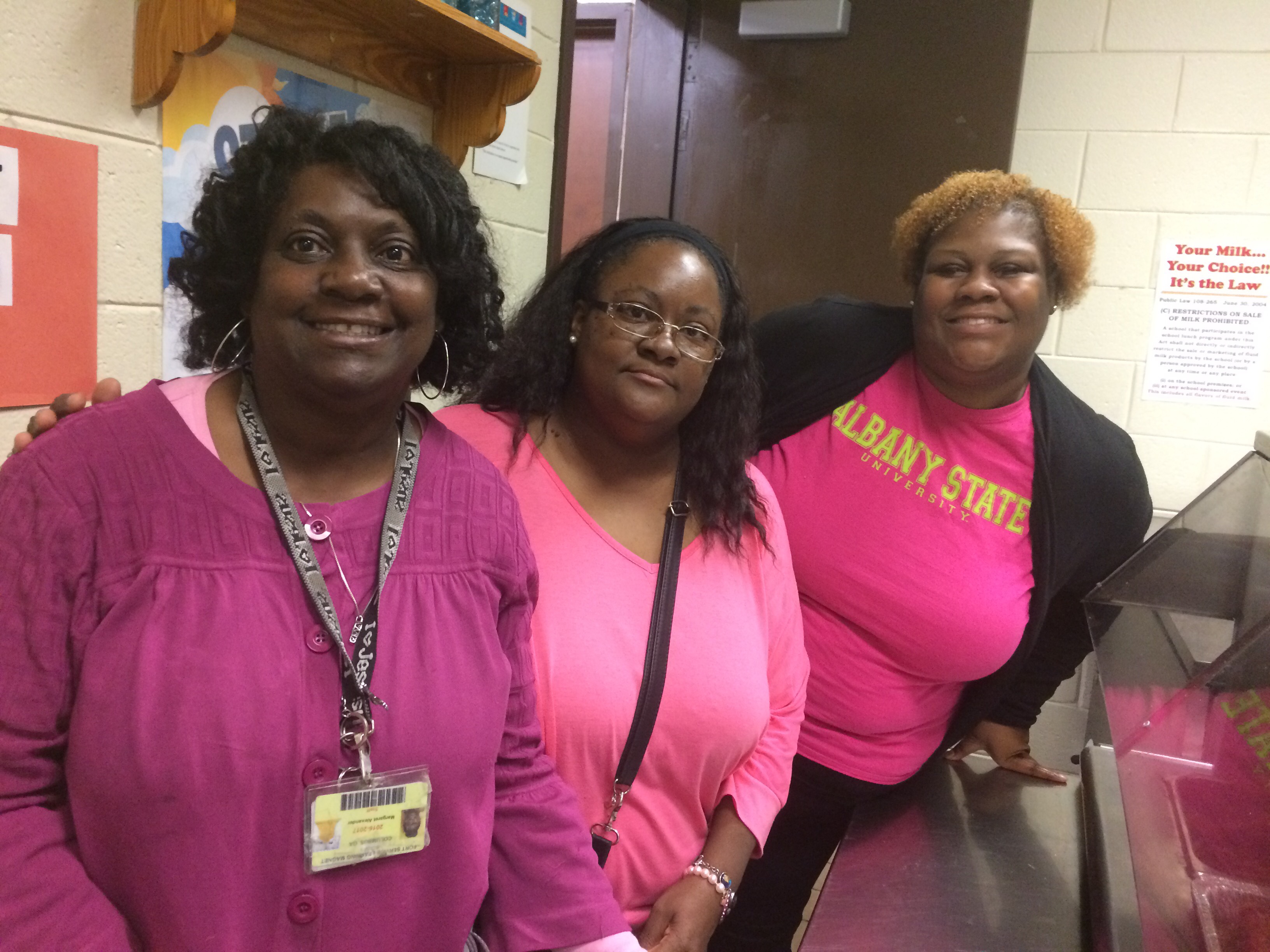 Mrs. Alexander, Ms. Wildee and Ms. Kindred support breast cancer awareness by wearing pink!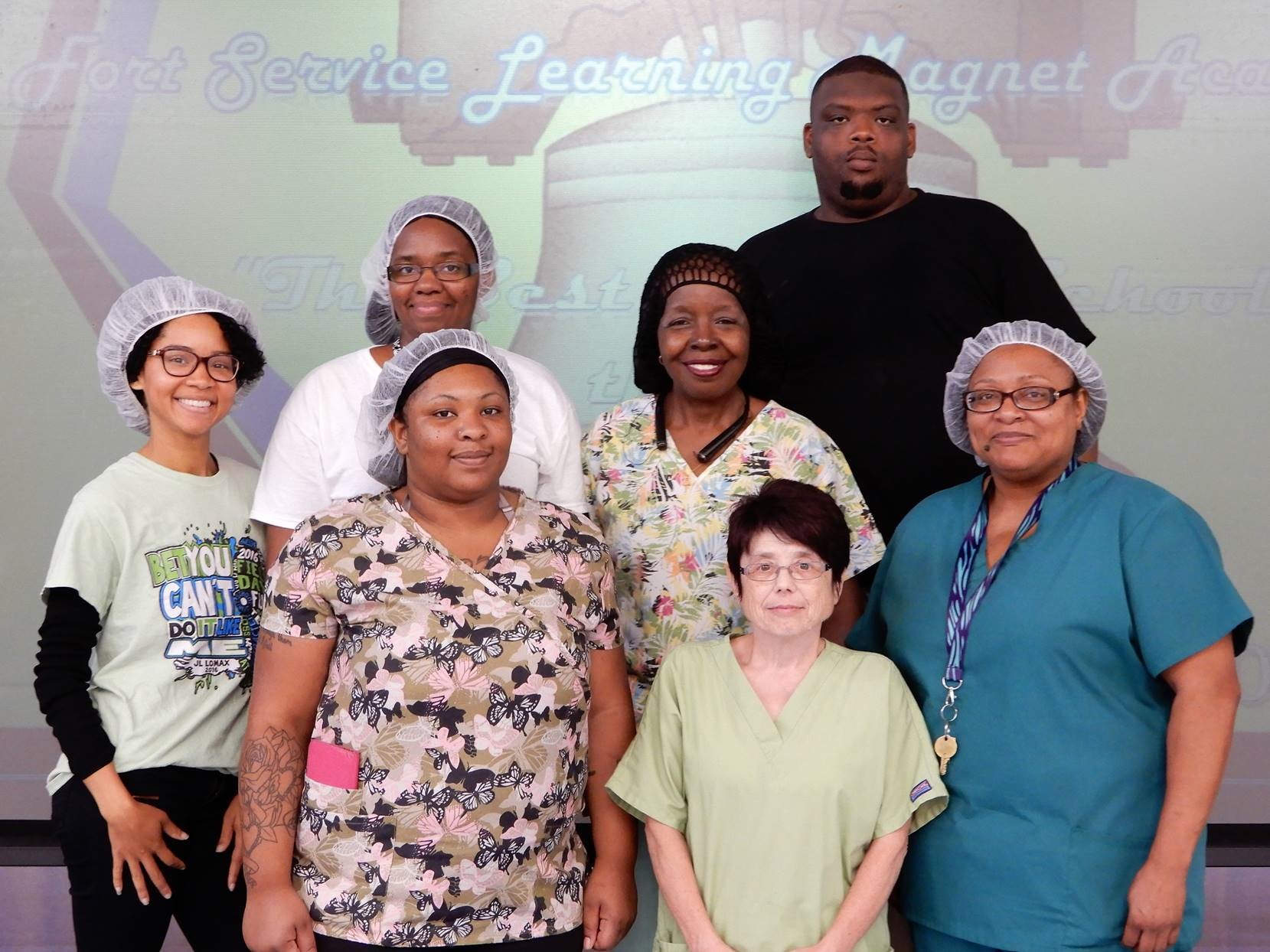 The Proud Patriot Cafeteria Staff for the 2018-19 school year!!