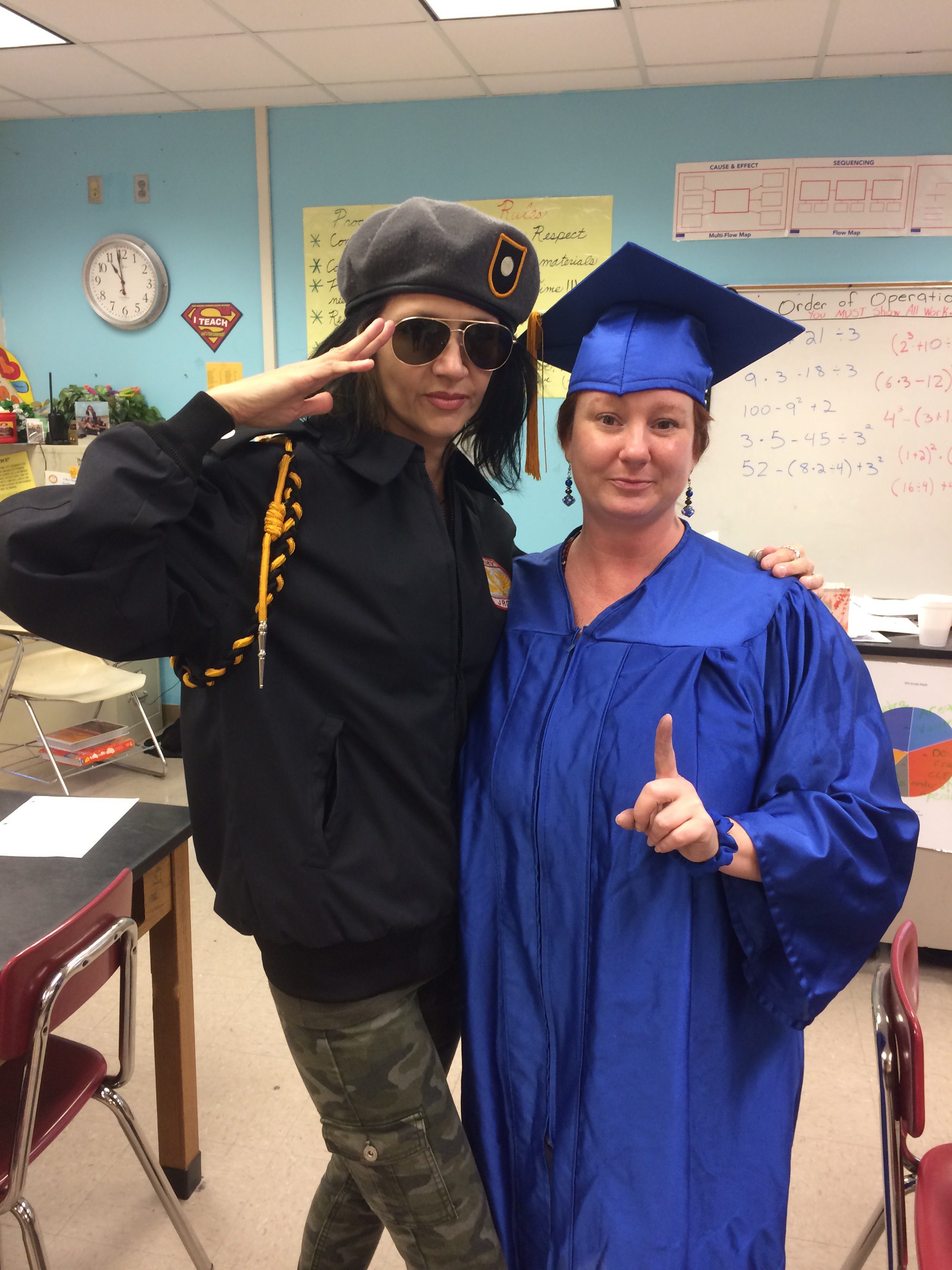 Jody Russell and Star Smith are proud to be Patriots on Halloween!
Ms. Johnson, Ms. Bryan and Mrs. S. Johnson are STRAIGHT OUTTA FORT!
Mr. Anderson and Mrs. Bostic are straight out of the 50's on Decade Day!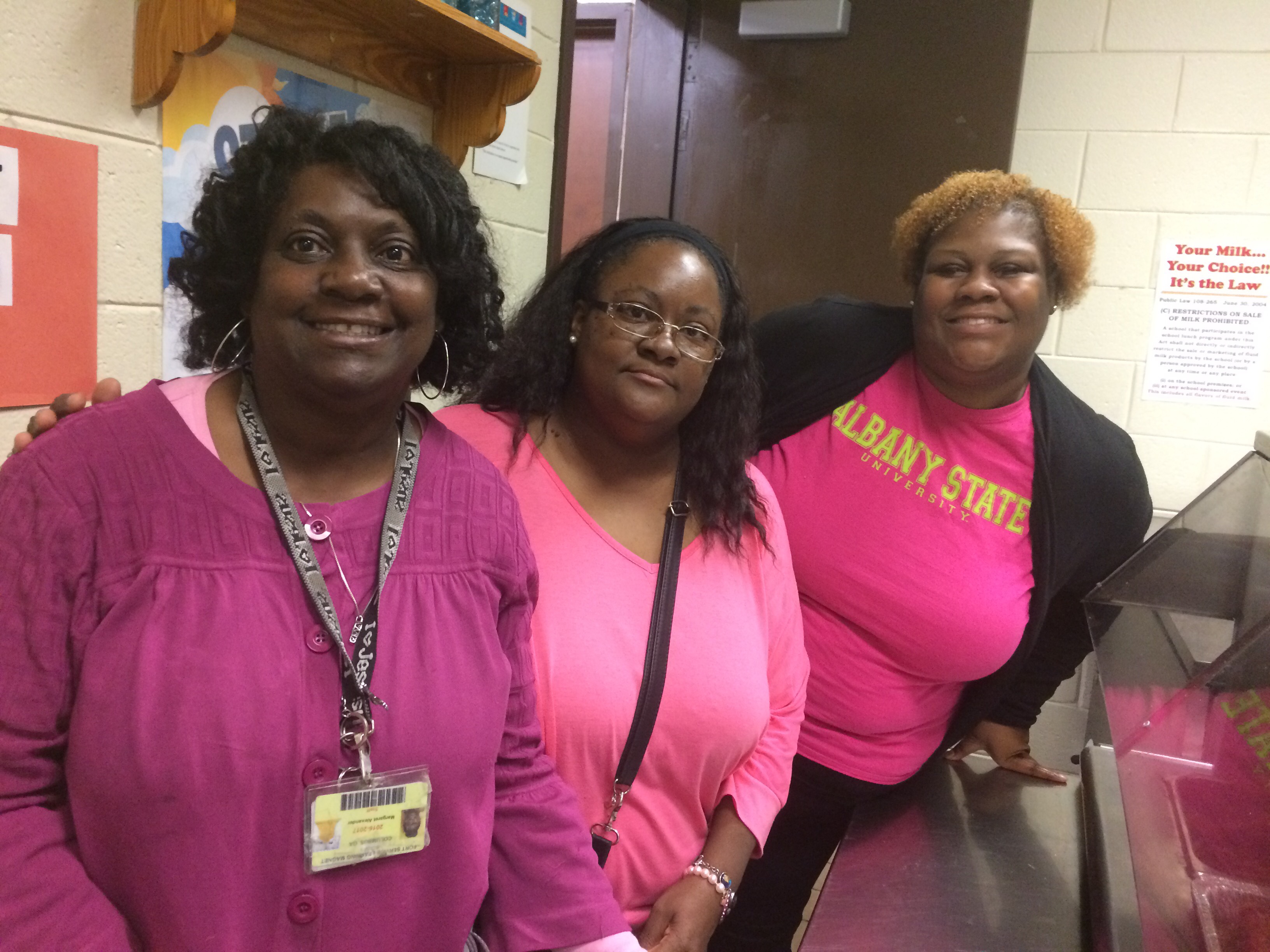 Mrs. Alexander, Ms. Wildee and Ms. Kindred support breast cancer awareness by wearing pink!