Proud Partners in Education
On behalf of the students and teachers at Fort Service Learning Magnet Academy, we would like to thank Mr. Weeks and Mrs. Chico Beck of

Panasonic

for the beautiful Angel Baskets.  The FSLMA students pictured above were the recipients of these wonderful Christmas presents.  Community partnerships with companies like Panasonic is one of the reasons why Fort is

THE BEST MIDDLE SCHOOL IN THE WORLD!!!! 
Thank you again to

Panasonic

!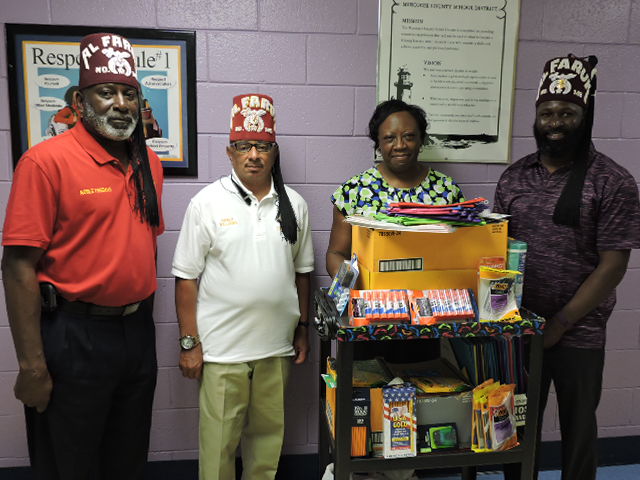 The faculty, staff and student body of FSLMA would like to thank the community members, Al Faruk Temple No 145 of Columbus, GA for donating school supplies. Many students will benefit from the crayons, scissors, binders, pencils, rulers, paper, glue sticks, rulers, and hand sanitizers to help kick off school success at the beginning of the 2017-18 school year.  Thank you for caring about the needs of others. 
Community partnership is a big reason why our schools are successful.
Thank you to our Partners in Education, Kimbrough Funeral Home
837 5th Ave.  706-322-3300
For more information on how to become one of FSLMA's

Partners in Education

, contact school counselor Mary Myers at

706-569-3740

.