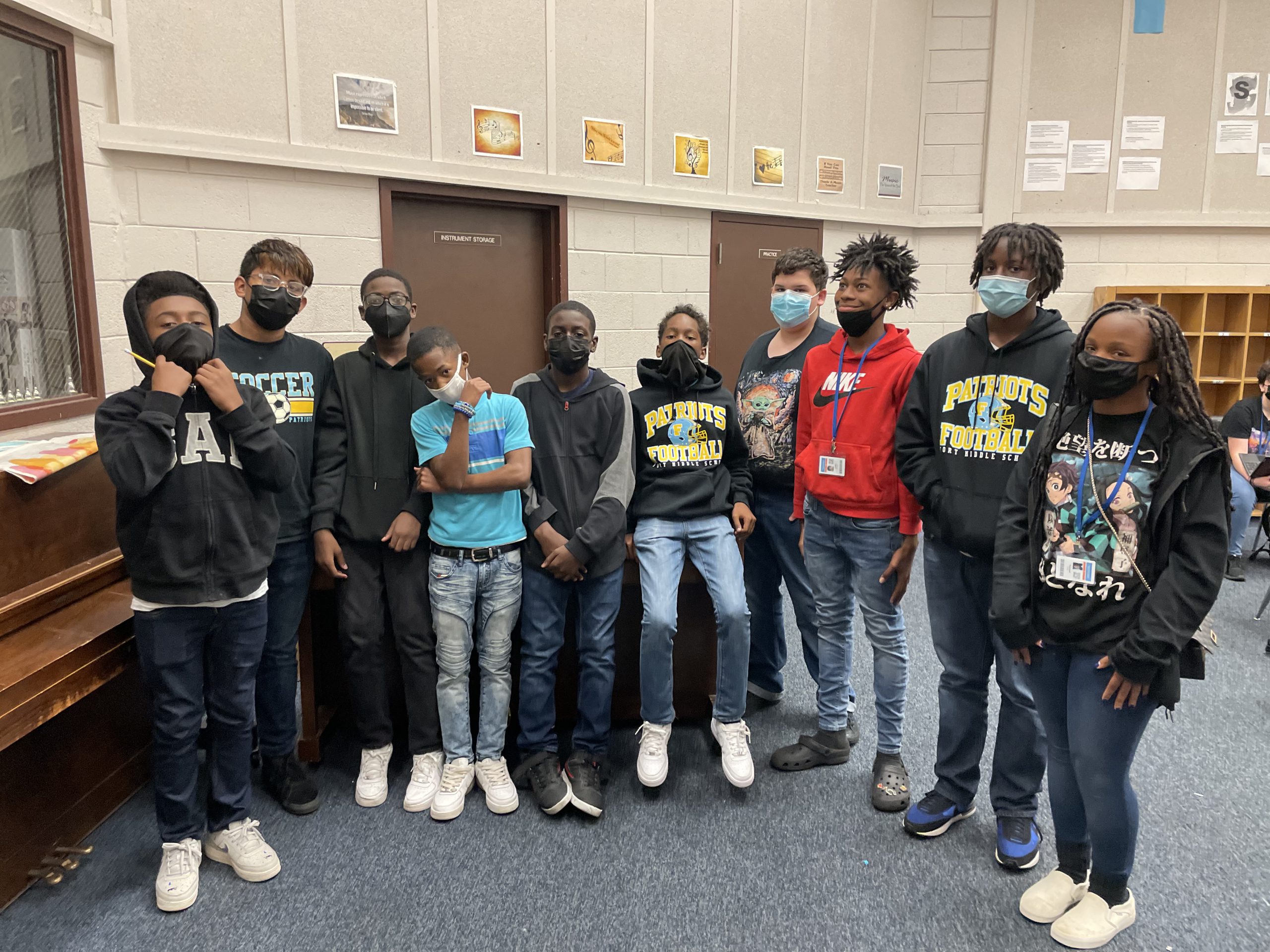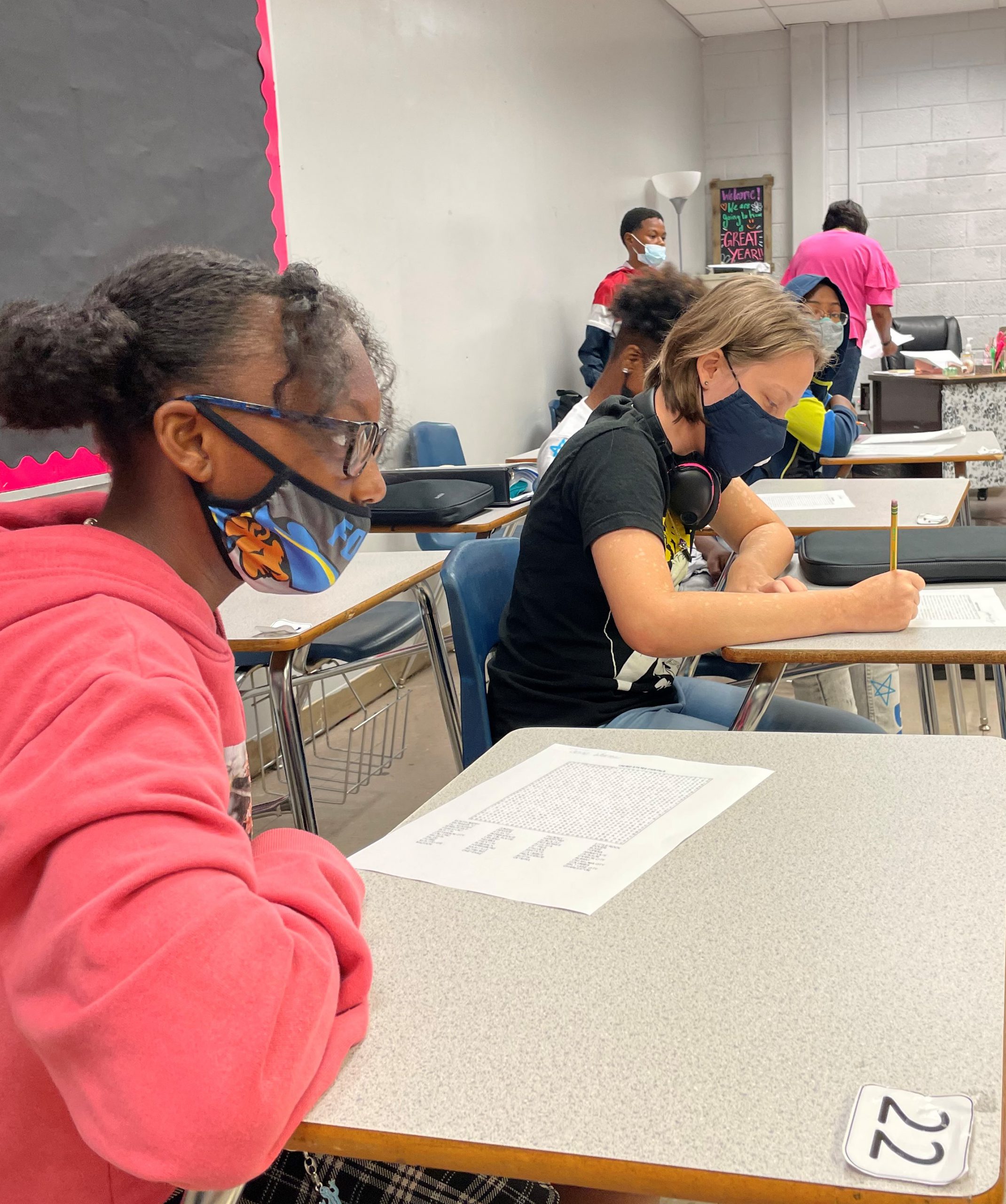 Mrs. Carter's eighth graders are all business and focused on their lesson!
All smiles under the mask of this eighth grader!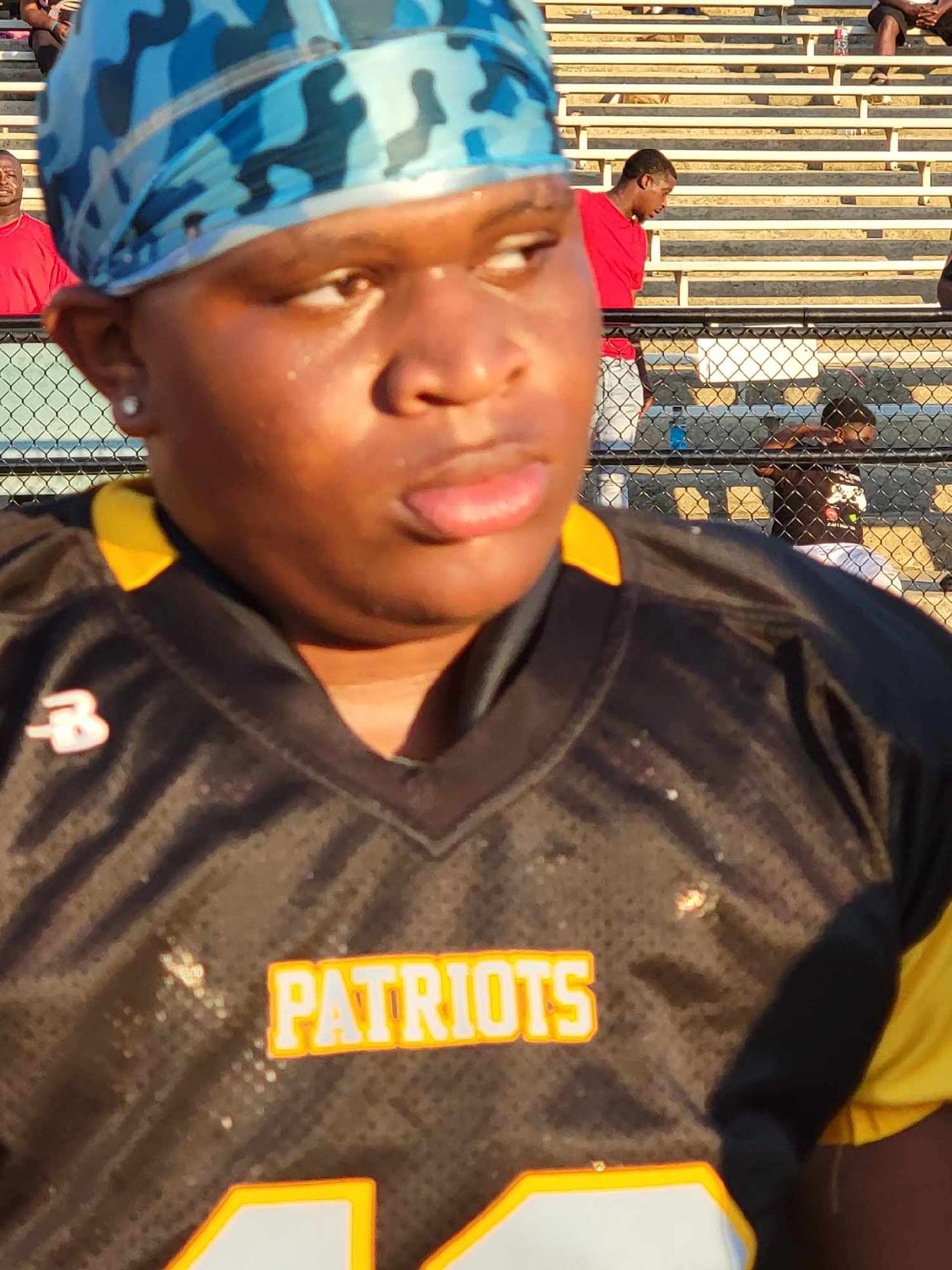 Jamir Crummie is ALL BUSINESS on the football field.
Eighth graders Ayden Barnes and Aaliyah West make a hypothesis and then test it during their science experiment on how fish gills work.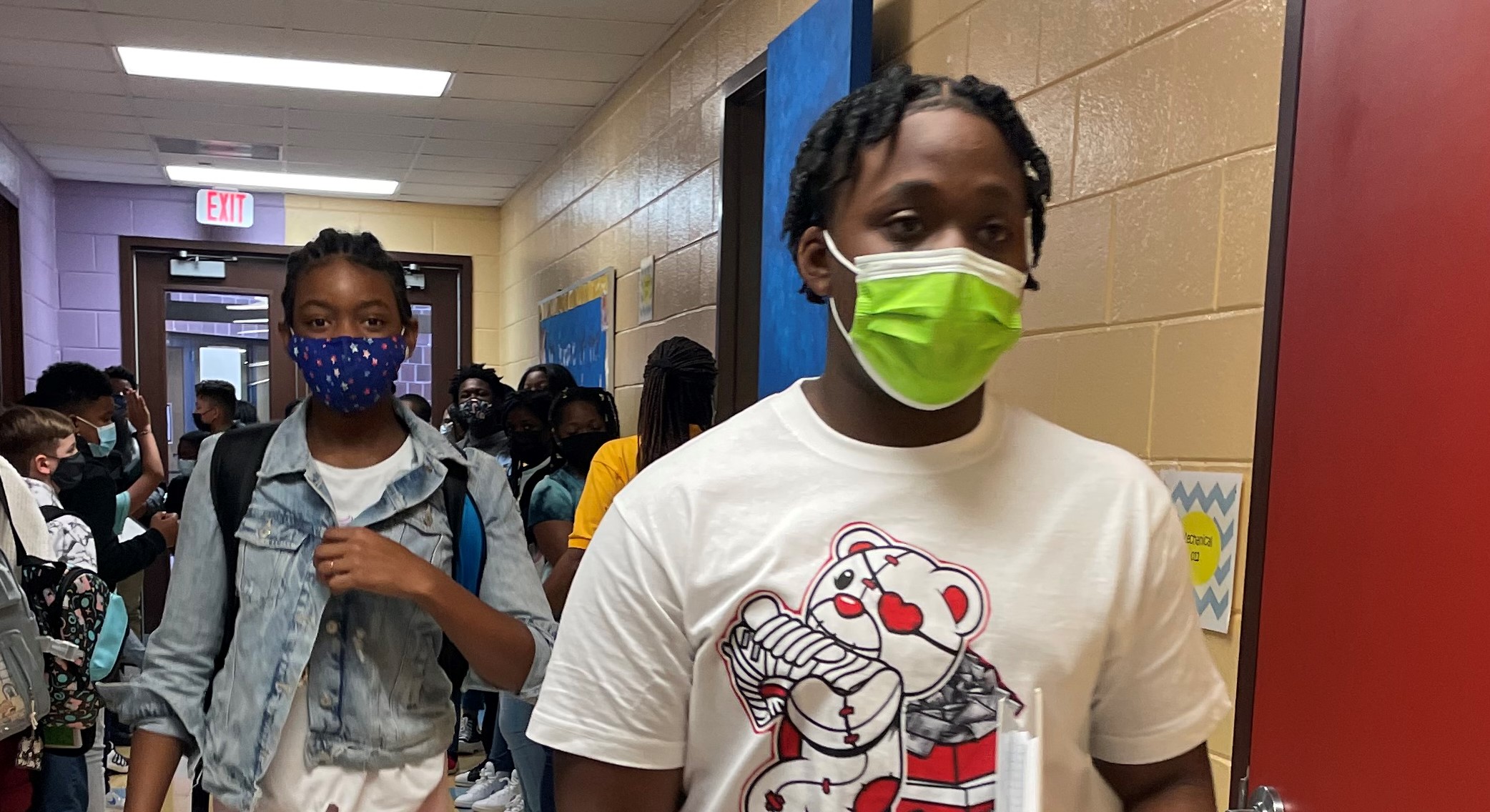 Eighth grader, Xander Lafayette, quietly transitions out of his Connections class on August 13, 2021.
Mrs. Johnson, eighth grade ELA teacher, went all out on Dr. Seuss Day:)
Miss Sales and her eighth grade students strike a pose prior to grabbing a bite to eat 🙂
Congratulations to Laquan Brooks and DaMarrea Scott for placing in the cross country finals!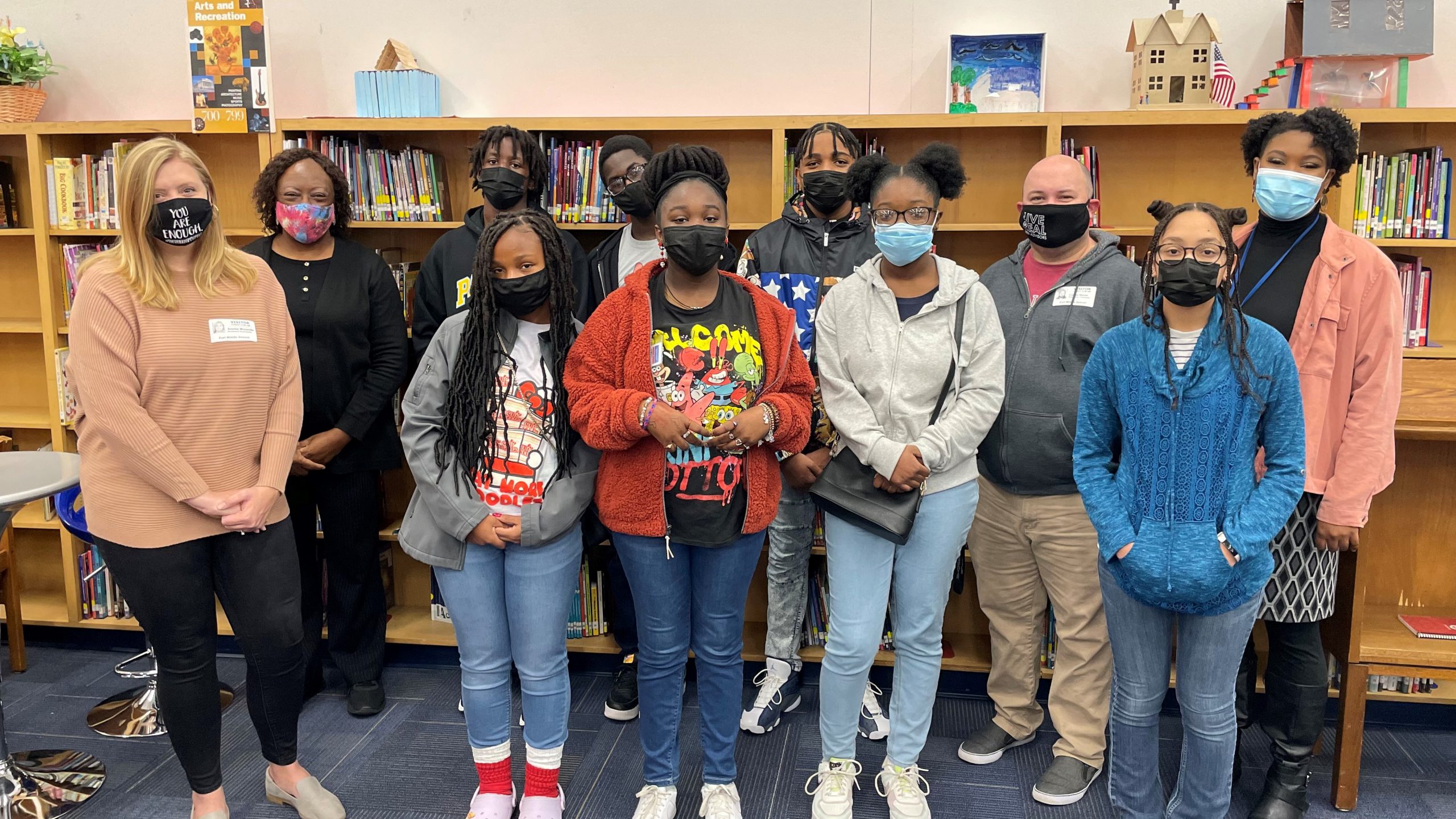 Velocity is a life-changing, mentoring program that develops eighth grade students to mentor sixth grade students. These eighth graders volunteered to join this group and enjoy speaking to the younger Patriots about topics that affect their lives.
EIGHTH GRADE PROCESSION
MAY 20, 2021
The eighth grade Class of 2021 celebrated their graduation from FSLMA in a whole new way this year!  Due to COVID-19 restrictions on large indoor gatherings, the "Eighth Grade Procession" was born.  On May 20, 2021, all eighth graders and their families lined up their cars and drove through the bus loop to cheering crowds!  Cars, minivans and SUVs were decorated with yellow and blue balloons and congratulatory signs for the graduates!  These accomplished Patriots received their diploma, a yearbook, had a professional picture taken, and then turned in their Chromebooks.  The weather was beautiful and the procession was a huge success!  THANK YOU to all eighth grade teachers, parents, students and administration–you truly are the BEST in the WORLD!  GO PATRIOTS!