Academic Teams & Other Departments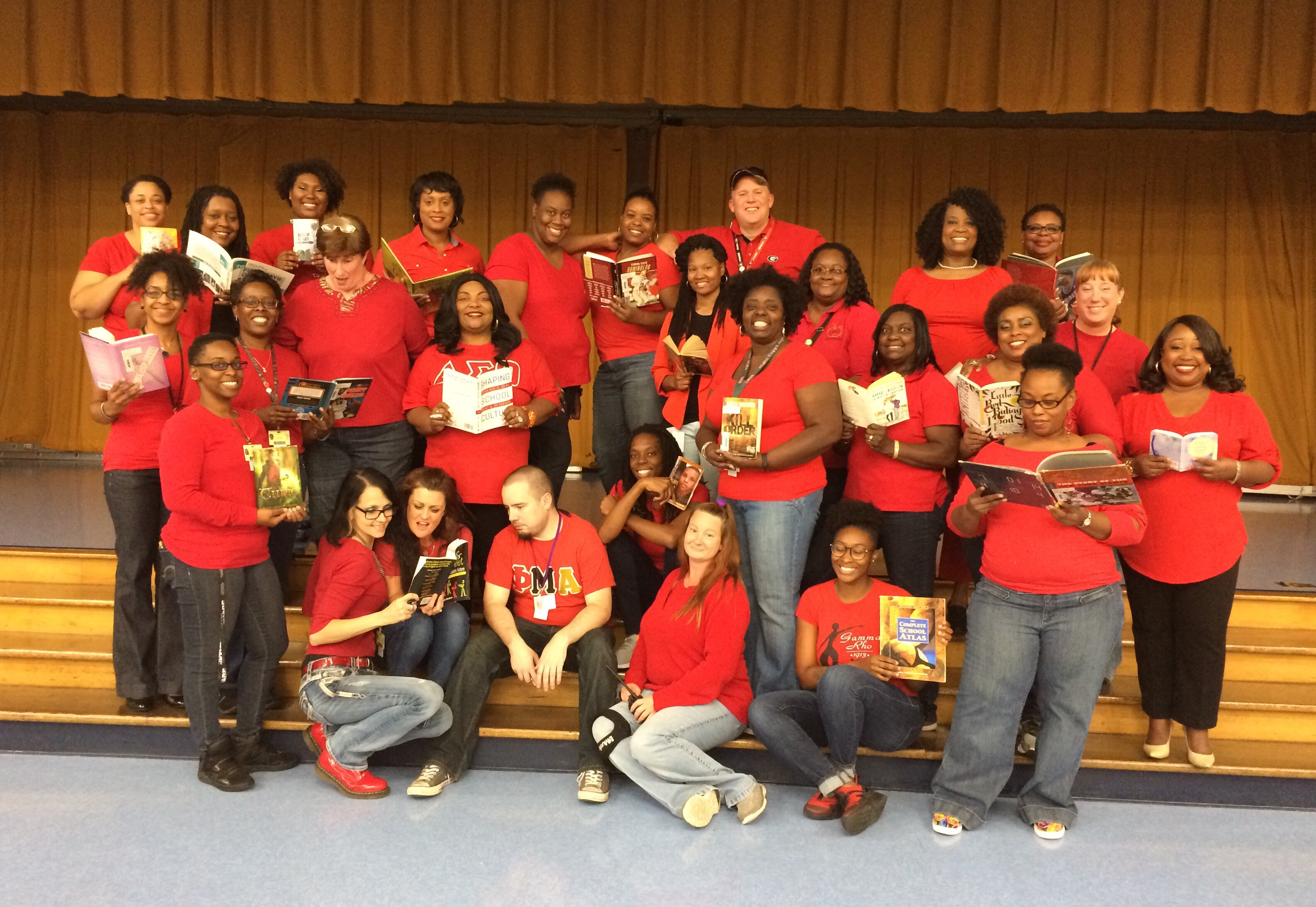 Team 6-1
Star Smith, math and science
email:  riann.smith.s@muscogee.k12.ga.us
---
Alexis Wright, ELA and social studies
email:  wright.alexis.y@muscogee.k12.ga.us
---
Sarah Kistler, social studies and science
email:  kistler.sarah.a@muscogee.k12.ga.us
---
Elizabeth Bryan, learning specialist
email:  bryan.elizabeth.m@muscogee.k12.ga.us
---
Team 6-2
Madeline Boykin, social studies
email:  boykin.madeline.w@muscogee.k12.ga.us
---
Mallory Nelson , math
email: nelson.mallory.d@muscogee.k12.ga.us
---
Cassandra Guest, science
email:  guest.cassandra.l@muscogee.k12.ga.us
---
Stephanie Thomas, ELA
email:  thomas.stephanie.n@muscogee.k12.ga.us
---
Nartasha Davis, learning specialist
email:  davis.nartasha.y@muscogee.k12.ga.us
Team 7-1
Jacquiette Jones, math and social studies
email:  jones.jacquiette.c@muscogee.k12.ga.us
---
Jason Miller, science and social studies
email:  miller.jason.j@muscogee.k12.ga.us
---
Lanana Buckner-Brown, ELA and social studies
email:  @muscogee.k12.ga.us
---
Tawana Bostic, learning specialist
email:  bostic.tawana.s@muscogee.k12.ga.us
---
Team 7-2
Sierra Brooks, science, math
email: brooks.sierra.a@muscogee.k12.ga.us
---
Sharon Johnson, ELA, science
email:  johnson.sharon.s@muscogee.k12.ga.us
---
Kewanna Taylor, social studies and science
email:  taylor.kewanna.f@muscogee.k12.ga.us
---
Dr. Angela Mack, learning specialist
email:  e045432@muscogee.k12.ga.us
---
Team 8-1
Esperanza Hood, science
email: hood.esperanza.l@muscogee.k12.ga.us
---
Lasongi Terrell, math
email:  terrell.lasongi.t@muscogee.k12.ga.us
---
Yasmine Myers, Georgia Studies
email:  myers.yasmine.n@muscogee.k12.ga.us
---
Teairra Johnson, ELA
email:  johnson.laquicees.t@muscogee.k12.ga.us
---
Denise Leon, learning specialist
email:  leon.denise.m@muscogee.k12.ga.us
Team 8-2
Jennifer Smith- Wood, ELA & Georgia Studies
email: smith-wood.jennifer.m@muscogee.k12.ga.us
---
Leslie Culver, science & Georgia Studies
email:  culver.leslie.j@muscogee.k12.ga.us
---
Tonya Rembert, math & Georgia Studies
email:  rembert.tonya.r@muscogee.k12.ga.us
---
Shavonne Johnson, learning specialist
email:  johnson.shavonne.r@muscogee.k12.ga.us
Connections
Shanakie Ward, Athletic Director & PE teacher
email: ward.shanakie@muscogee.k12.ga.us
---
John Simpson, PE teacher
email:  simpson.john.e@muscogee.k12.ga.us
---
Crystal Simonton, Theatre Arts Director and Connections Department Chair
email:  simonton.crystal.e@muscogee.k12.ga.us
---
Lyndsay Richardson, chorus teacher
email: richardson.lyndsay.a@muscogee.k12.ga.us
---
Jeremy Webster, band director
email:  webster.jeremy.d@muscogee.k12.ga.us
---
Xavier Leon, art teacher
email:  leon.xavier.d@muscogee.k12.ga.us
---
Freddie Vazquez, Spanish teacher
email:  suarez.freddie.v@muscogee.k12.ga.us
---
Title I Intervention Teachers
Marjorie Barker-Jackson, Title I intervention teacher
email: barker-jackson.marjorie.r@muscogee.k12.ga.us
---
Administrative Staff
Sonja Coaxum, principal
email:  coaxum.sonja.l@muscogee.k12.ga.us
---
Otis Lofton, assistant principal
email:  lofton.otis@muscogee.k12.ga.us
---
Mary Godfrey, Academic Dean & Assessment Coordinator
email: godfrey.mary.k@muscogee.k12.ga.us
---
Jessica Bowling, Magnet Coordinator
email:  bowling.jessica.l@muscogee.k12.ga.us
---
Rachel Johnson, LEA and Learning Specialist Department Chair
email:  johnson.rachel.h@muscogee.k12.ga.us
---
Kim Boynton, Academic Literacy Coach
email:  brown.kimberly.j@muscogee.k12.ga.us
---
Carla Wilson, School Secretary
email:  wilson.carla.d@muscogee.k12.ga.us
---
Renee Ladner, Guidance Clerk
email:  ladner.renee.r@muscogee.k12.ga.us
---
Functional Classroom
Jody Hunsaker Russell, functional teacher
email: russell.jody.a@muscogee.k12.ga.us
---
Margaret Alexander, functional para-professional
email:  alexander.margaret@muscogee.k12.ga.us
---
Everelina Hodge, functional para-professional
email:  hodge.everelina.@muscogee.k12.ga.us
---
Faculty and Staff Support
Afton Davis, school clerk
email: davis.afton.s@muscogee.k12.ga.us
---
Erika Screws, Media Specialist
email:  screws.erika.h@muscogee.k12.ga.us
---
Mary Myers, school counselor
email:  myers.mary.a@muscogee.k12.ga.us
---
Tiffani Kindred, In School Suspension Program Technician
email:  kindred.tiffani.m@muscogee.k12.ga.us
---
Bonita Allen, paraprofessional
email:  allen.bonita.y@muscogee.k12.ga.us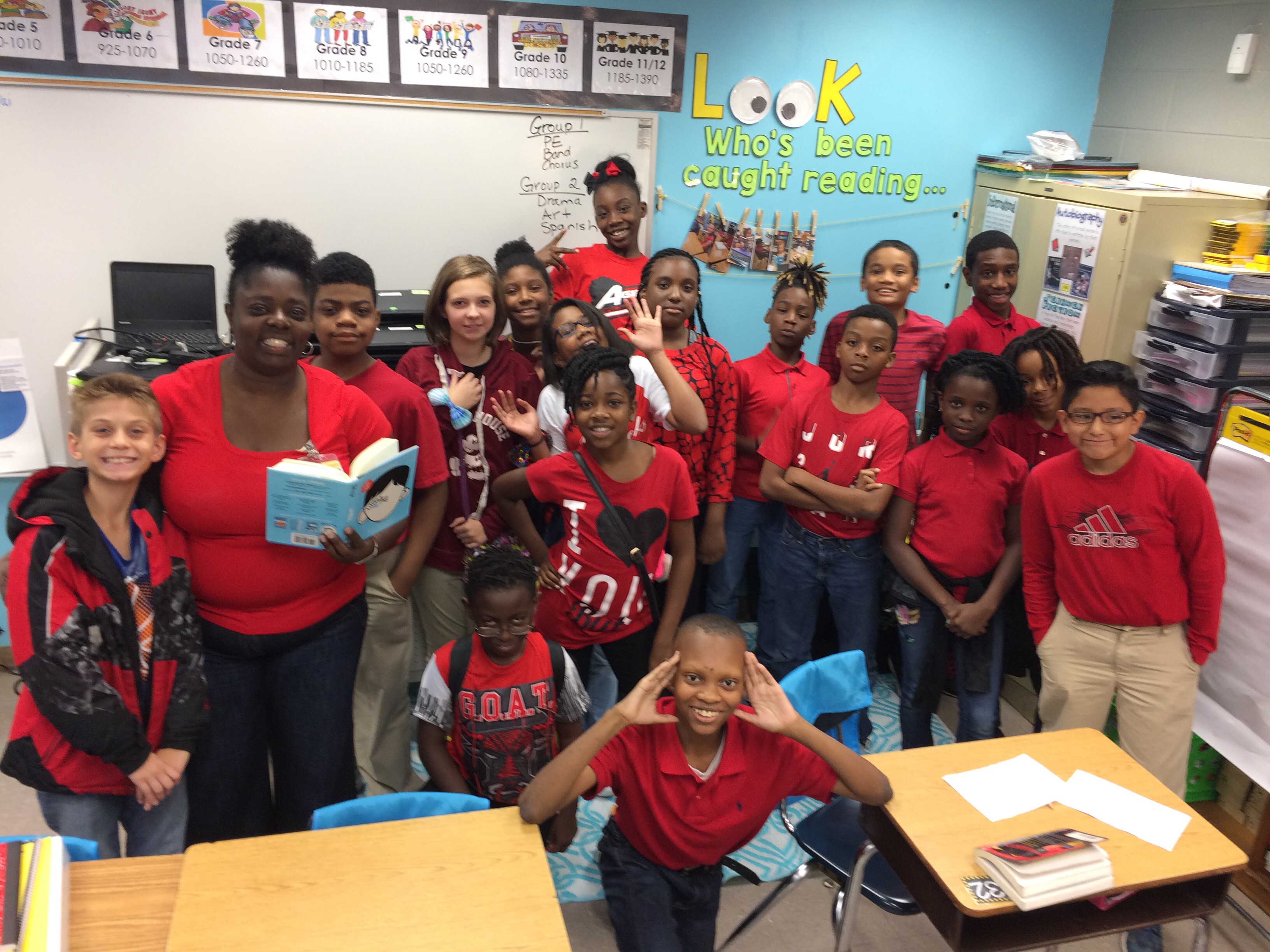 Mrs. Wright and her stupendous sixth graders show their support for LITERACY by wearing red on International Literacy Day, September 7, 2018.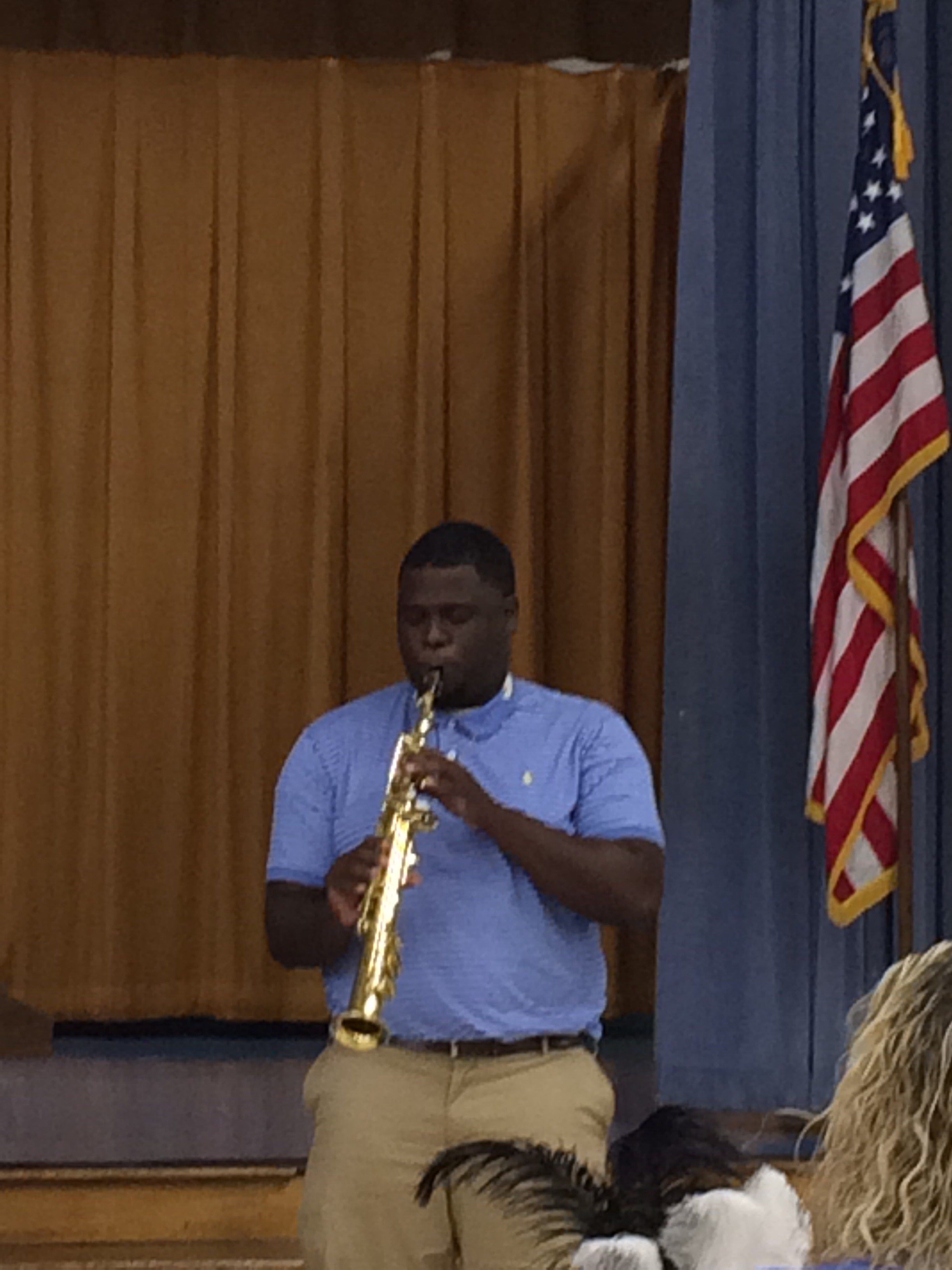 Mr. Jeremy Webster, FSLMA's new band teacher, impresses the faculty and staff with his soprano saxophone during pre-planning 2018.
Team 7-2 science teacher, Sierra Brooks, has found a fun way to teach her 7th graders about Kingdoms!