FSLMA Grade Level Teams & Other Departments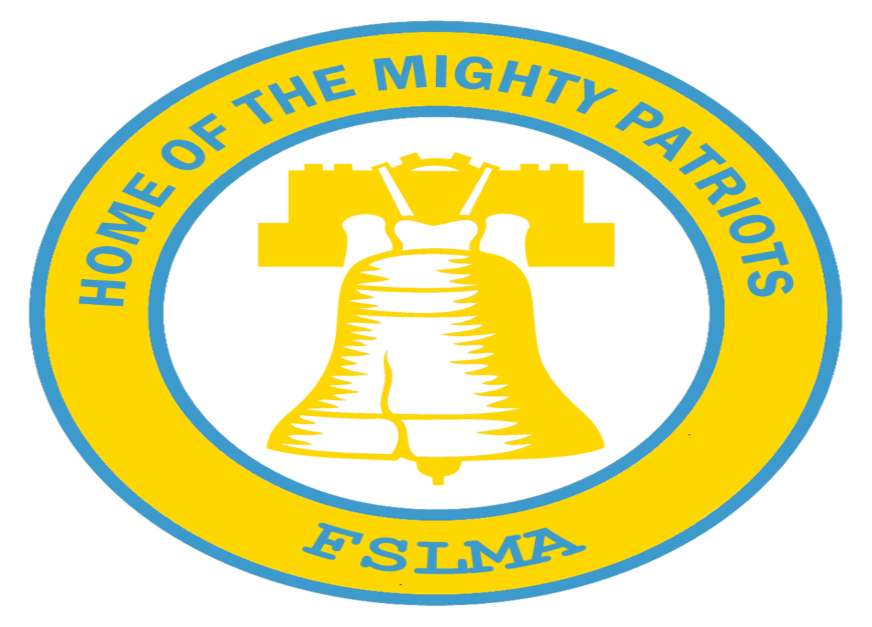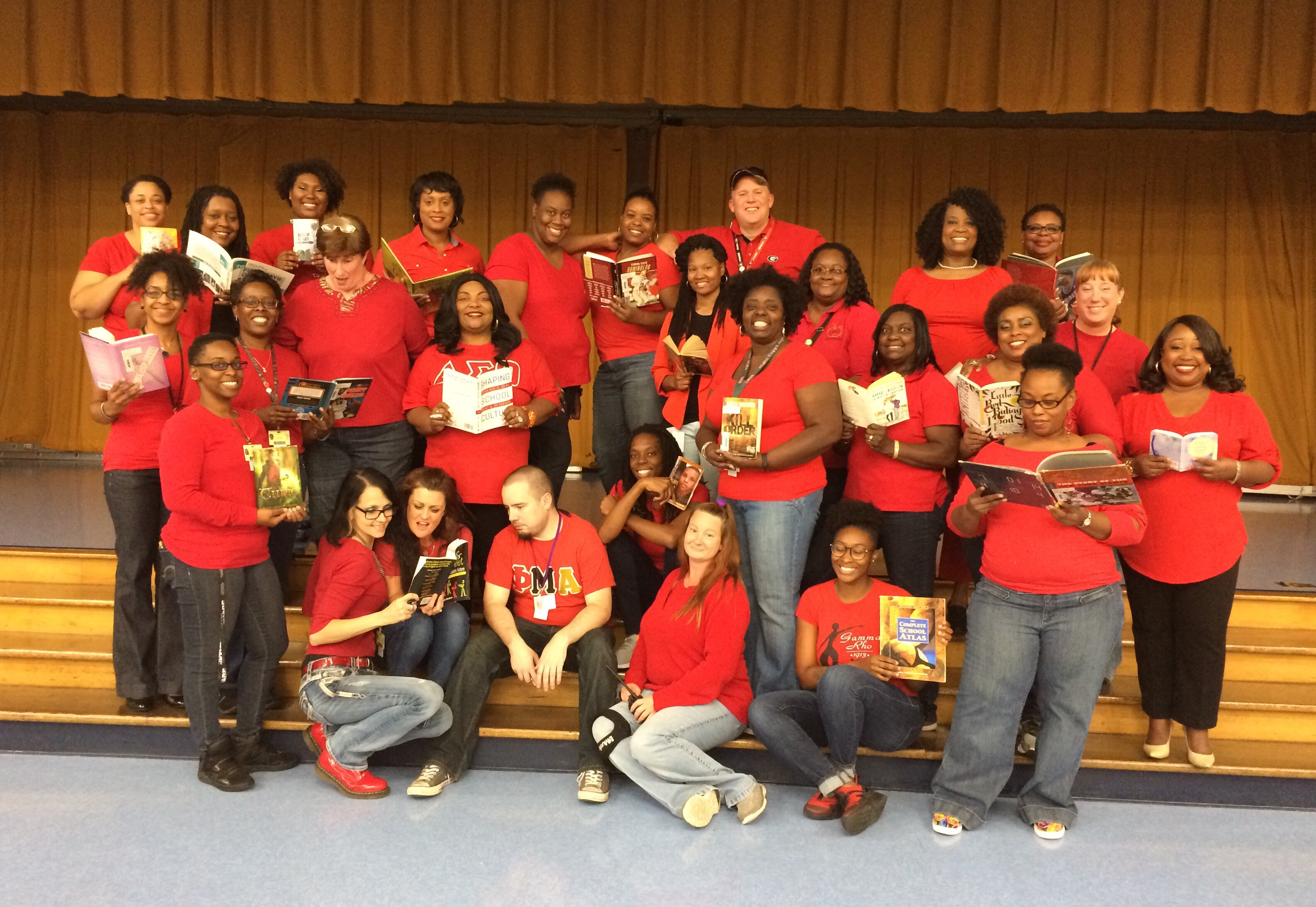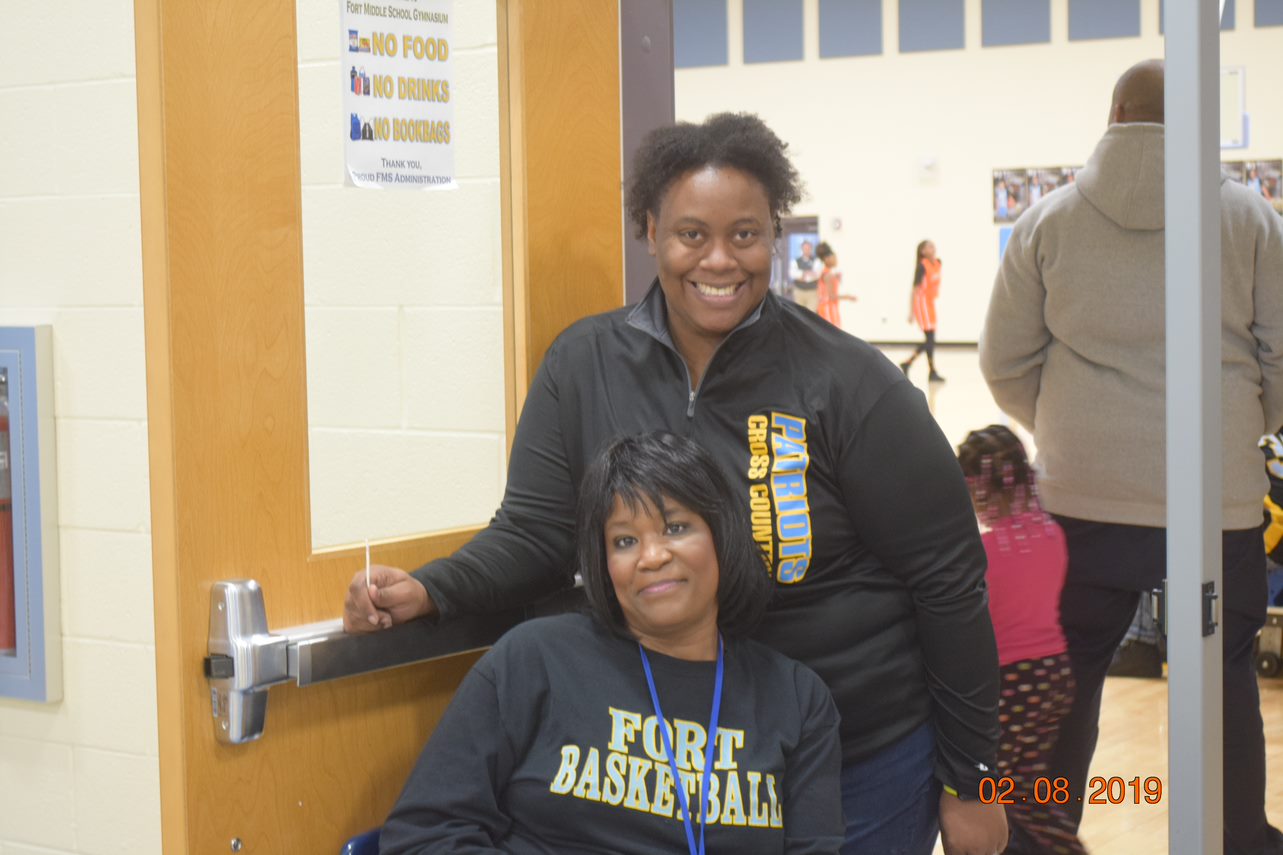 6.1 teacher, Sierra Brooks, and school secretary, Carla Wilson, love wearing their FSLMA gear while they support the basketball team!
Principal Brenda Merritt and LEA Facilitator Rachel Johnson are willing to go above and beyond for our students–no matter what is required; August 2019.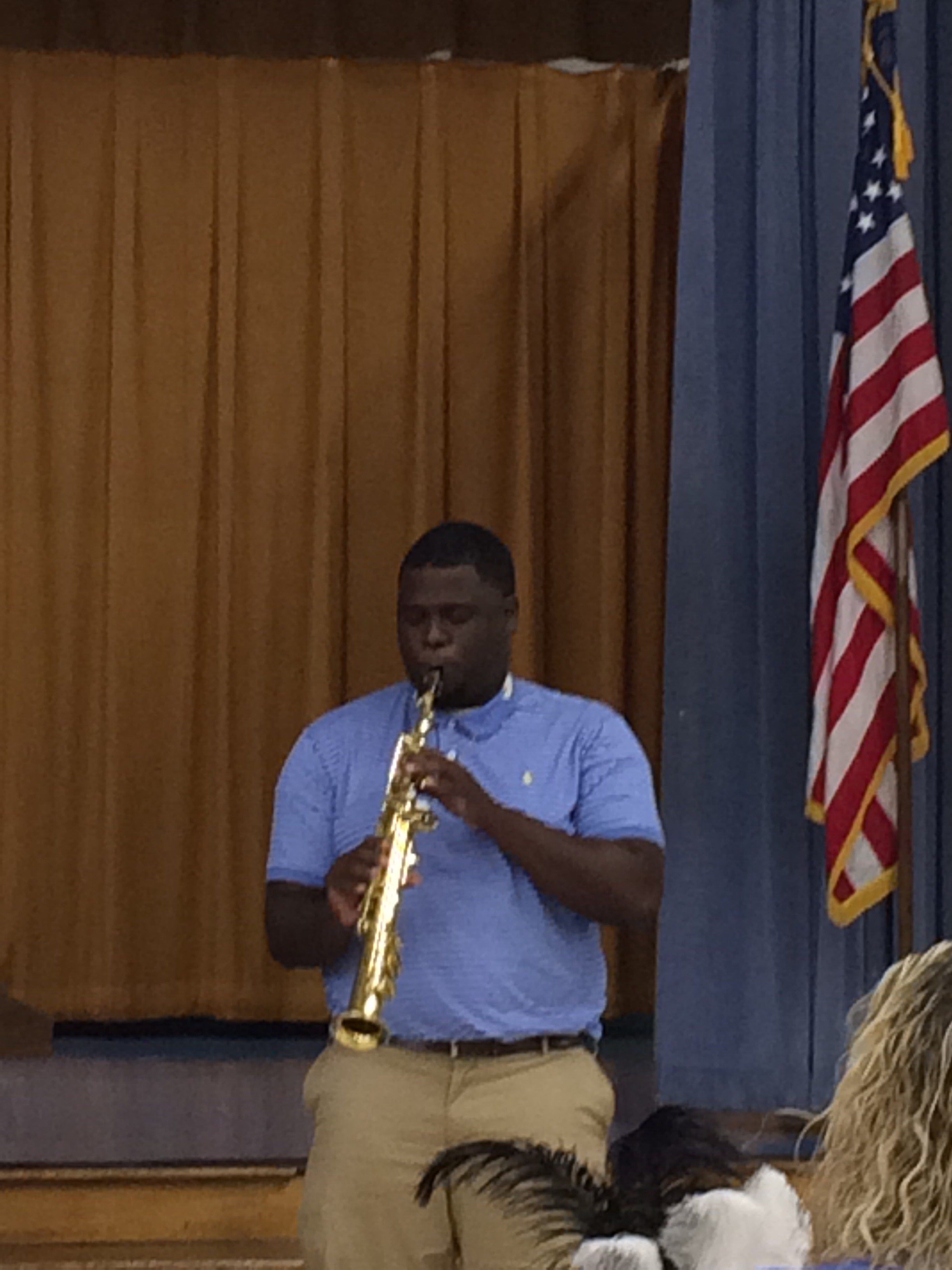 Mr. Jeremy Webster, FSLMA's band director, impresses the faculty and staff with his soprano saxophone during pre-planning 2018.
The Learning Specialist Department enjoys food, fellowship and fun at Stars & Strikes–July 2019.
Academic Dean, Ms. Madeline Boykin, happily assists a parent on Verification Day, August 2, 2019.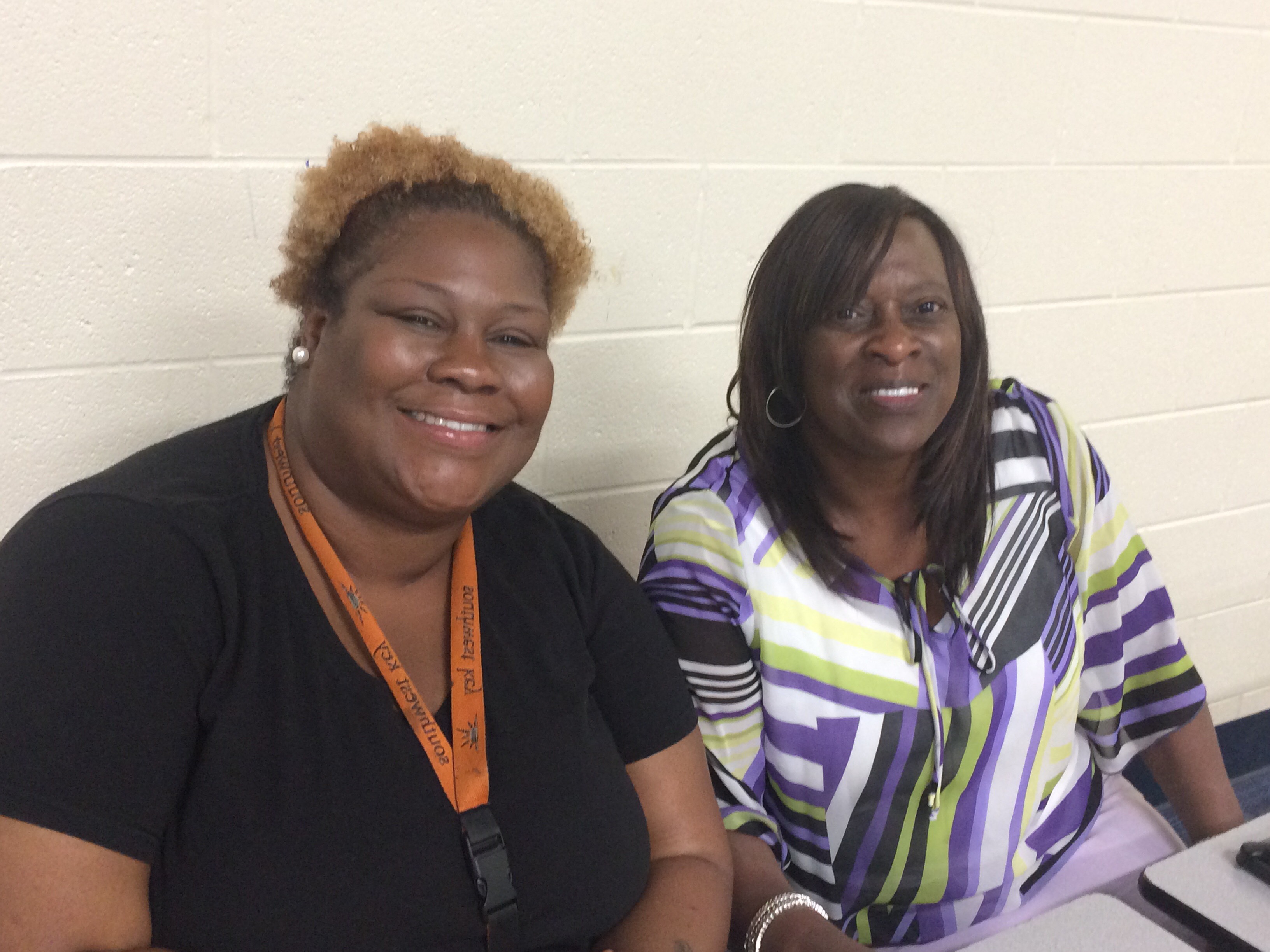 ISS Technician, Tiffani Kindred, and Title I teacher, Marjorie Barker-Jackson, are happy to be a part of the Fort Family!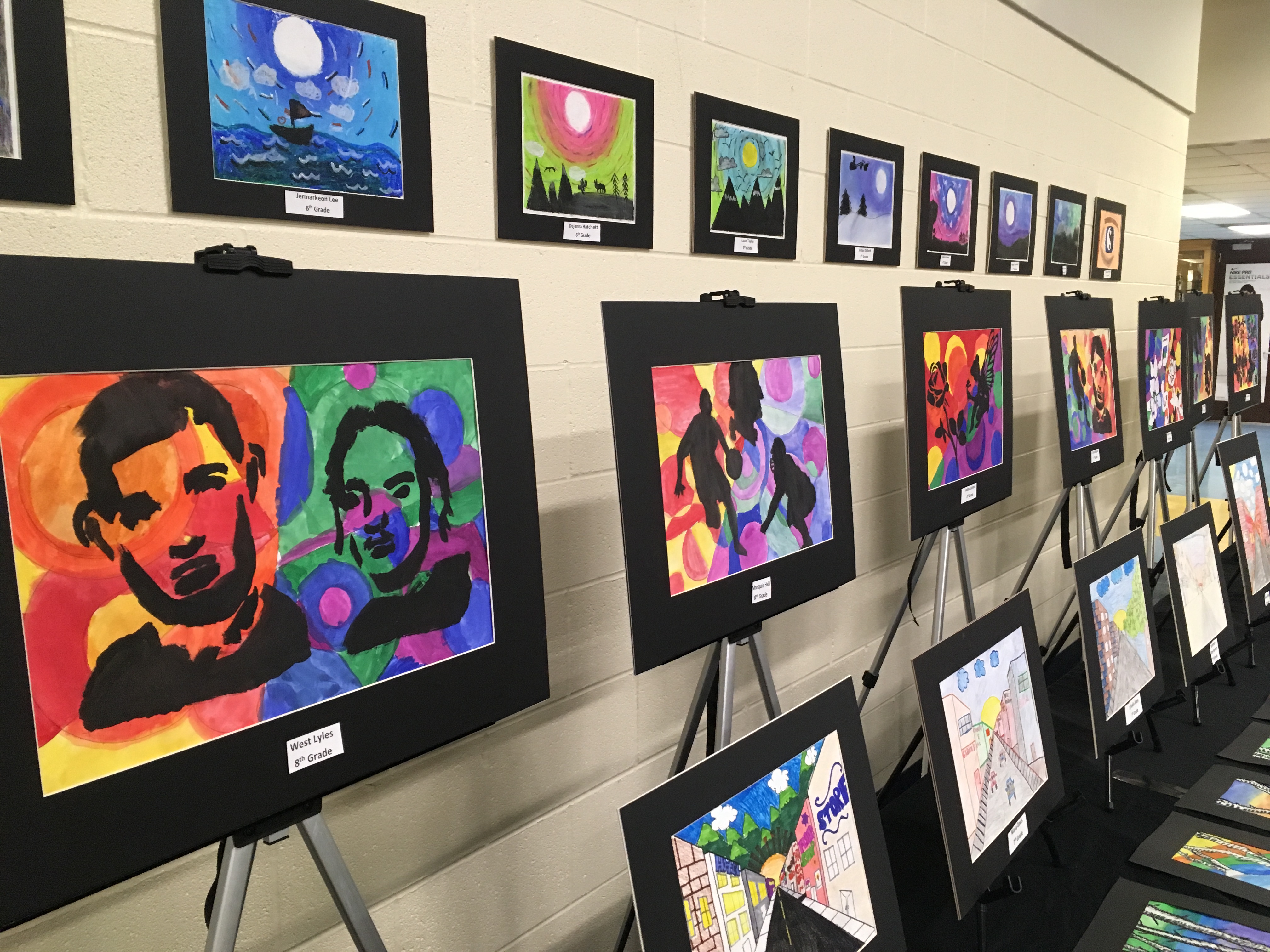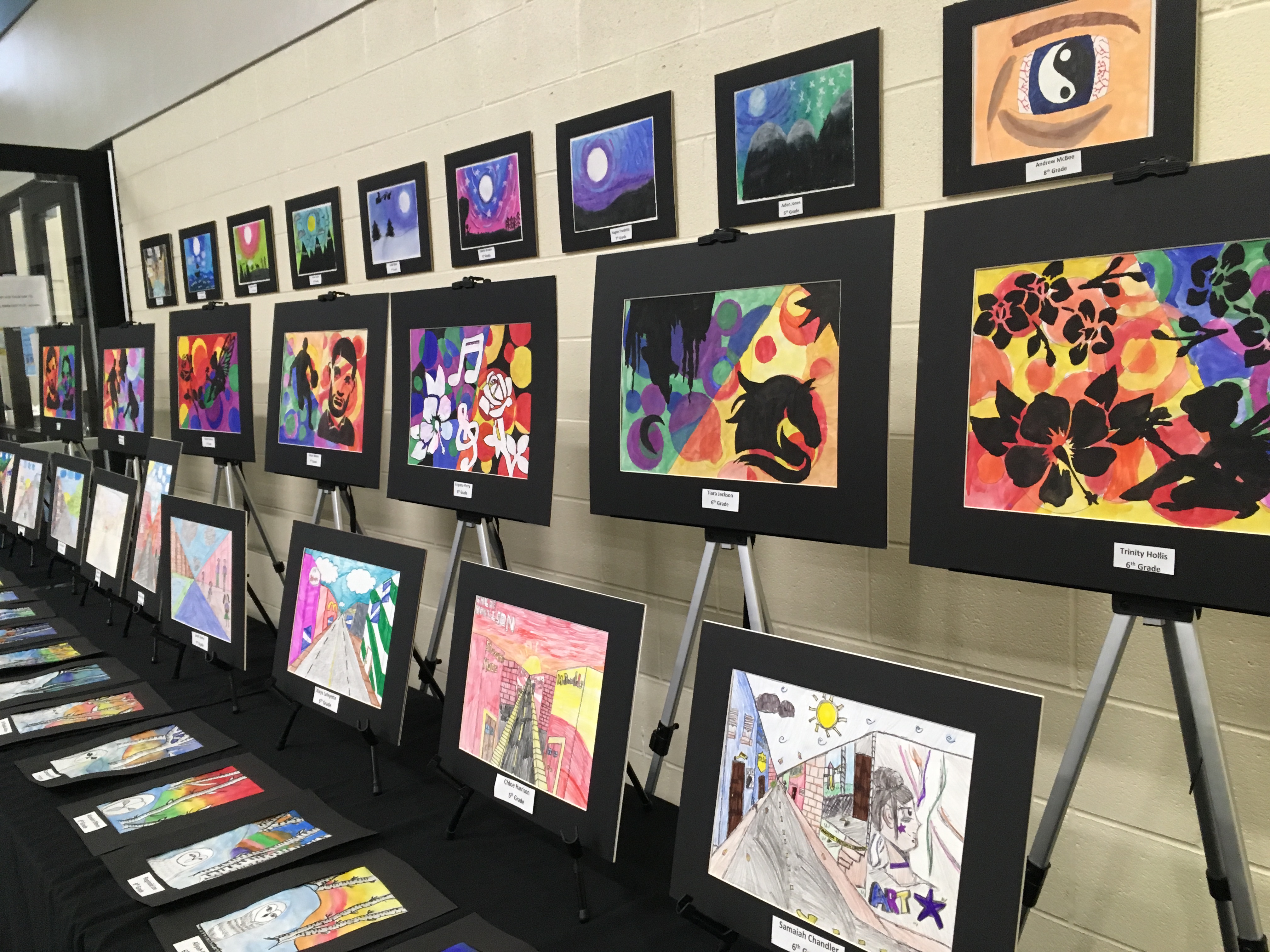 FSLMA's amazing student artwork on full display at the PTA Fine Arts Winter Extravaganza, Thursday, December 13, 2018.  Art teacher, Mr. Xavier Leon, is in charge of FSLMA's wonderful art department.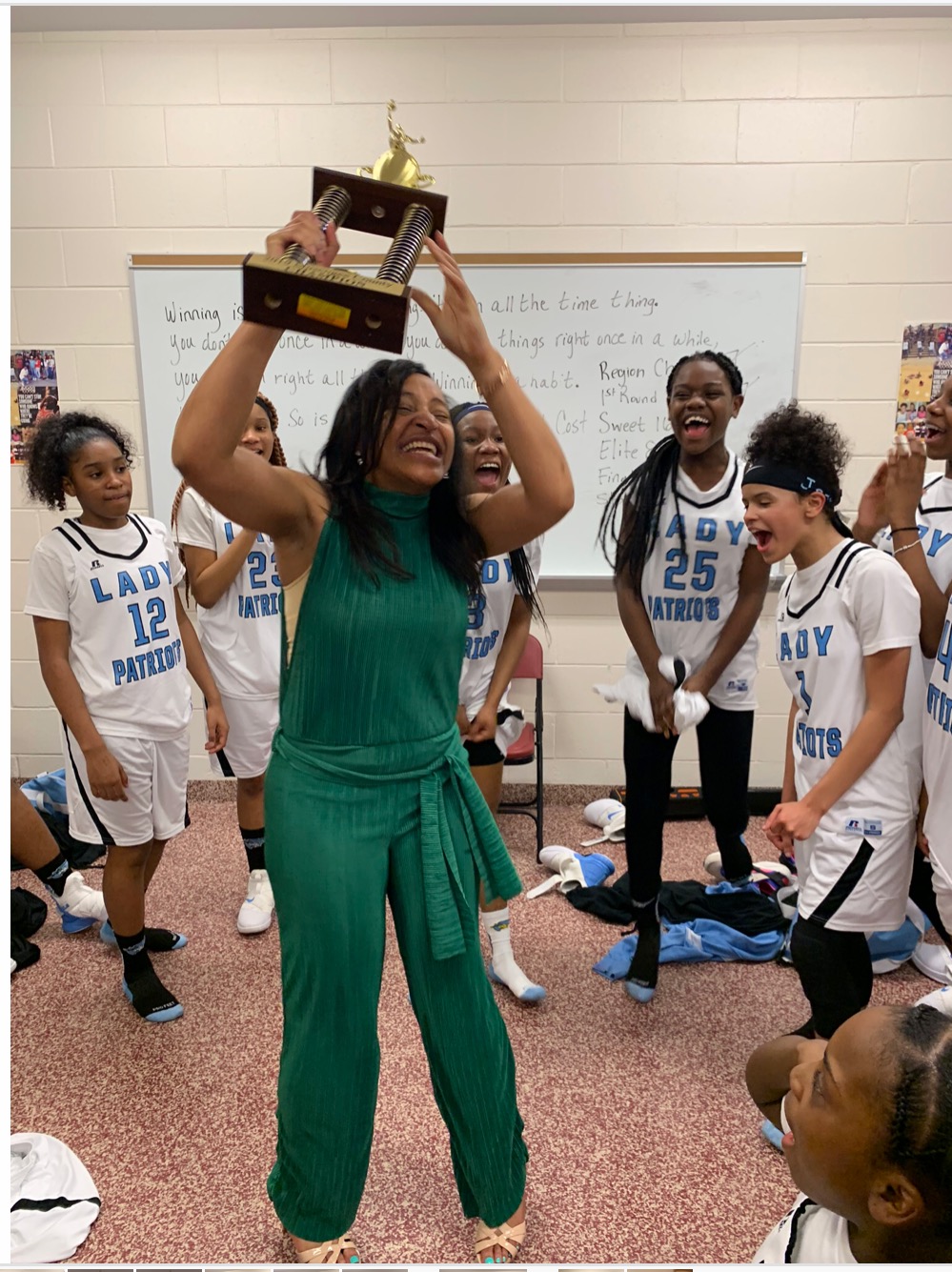 Athletic Director and Girls Basketball head coach, Shanakie Ward, celebrates the MCSD Middle School Championship with her players!
Theatre Arts Director, Crystal Simonton, smiles for the camera during the 2019 Black History Program, Soul Train.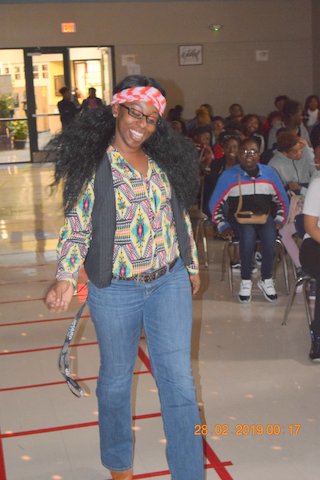 Sixth grade ELA teacher, Ms. Stephanie Thomas, is thoroughly enjoying the Theatre Arts Department's 2019 Black History Program, Soul Train.
Eighth grade teacher and graduation coordinator, Denise Leon, keeps the eighth graders focused and in line just prior to the 2019 Class of 2023 graduation ceremony.