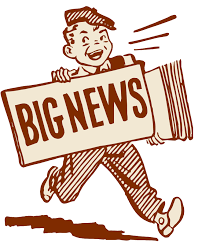 Wildcat Parents,
Please note that all packet pick-ups for Tuesday, April 7th and Wednesday, April 8th have been canceled and will be rescheduled. When a new date is selected everyone will be informed immediately. At this time we just want all families to remain in their homes and safe.
Please feel free to contact us if you have any questions.
Have a great day!
We at Forrest Road Elementary School want our students to continue to learn, even when we are not physically with your child. Please look below for emergency plans set up by grade level for your child. Please note that

itinerant

 classes such as art, P.E., and Guidance also have plans for your child. They now have their own sections below.
IF YOUR CHILD GOES TO ST. ELMO'S CENTER FOR THE GIFTED:

 
 Work for St. Elmo is loaded up in Canvas. 
Work should only be completed on the day that your child would normally go to St. Elmo.
If you need a packet from St. Elmo teachers, please visit:
St. Elmo's Center for the Gifted
2101 18th Avenue
Columbus, GA 31901
706-748-3115
Lesson Plans from Itinerant Teachers
Lesson Plans by Grade Level
Additional Resources and Information
If you or your child need emotional support:
Here is a link to SAMHSA's Disaster Distress Helpline. It provides 24/7, 365-day-a-year crisis counseling and support to people experiencing emotional distress related to natural or human-caused disasters.
Teacher and Staff Contact Information
For a list of employees' contact information, please click the button below.
Click Here