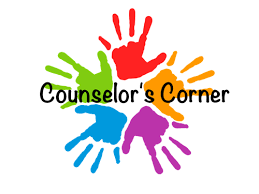 Ms. D. Tatmon
Guidance Counselor
     "Our Children, Our Promise"
Forrest Rd Elementary School Counseling Program
Ms. D.A. Tatmon, School Counselor                                                                           Pre-K-5th 
Mission:  The Forrest Road Elementary School Counseling Program is a comprehensive school counseling program that supports school and district to inspire and equip all students to achieve unlimited potential by promoting and enhancing the learning of every student through the integration of academic, personal-social, and career programs that are researched based, data driven, and student-centered.
Direct Services:  Provided to all students in the form of individual, small group, and classroom guidance.
 Counseling Program: The following topics for this school year are:
Meet the Counselor          Confidentiality       PBIS Expectations
Anti-Bullying Lessons       Red Ribbon Week     Character Word of the Month
Social Emotional Learning    Career Awareness    5th Grade Transition
Other: Lessons by request
Student Programs: Peer Helpers and Flag Team
Character Words of the Month: September – Respect, October – Kindness, November – Patriotism, December – Tolerance, January – Diligence, February – Integrity, March – Sportsmanship, April – Positive Attitude, May – Accomplishment
Celebrations: Character is our Superpower end of the year awards program.