Our Team
Caring, Professional, Dedicated

Mrs. Dawn Grantham
Principal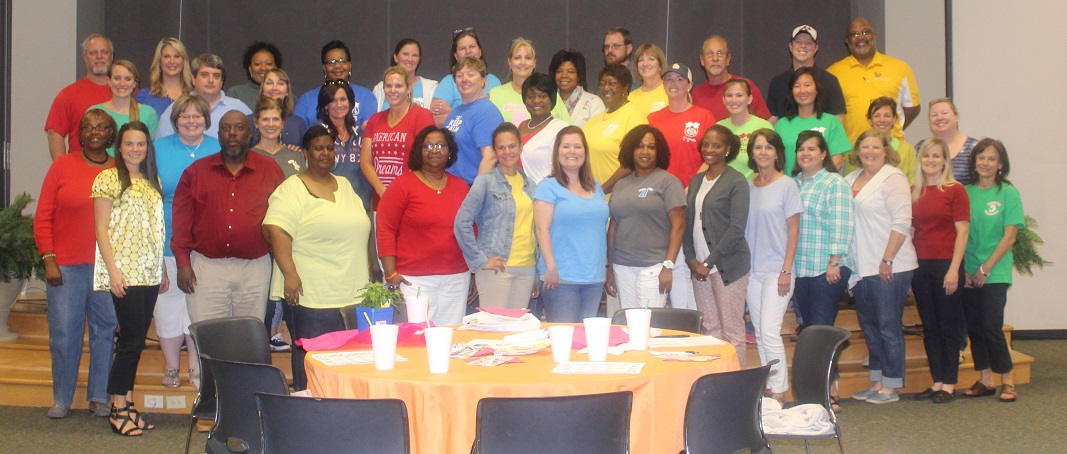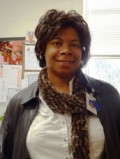 Dr. Jan Thomas
Assistant Principal

Differentiated Instruction
Our teachers are excellent at meeting the instructional needs of each student at Blanchard. Social, emotional, behavioral, and academic needs are met through passionate, innovative, and individualized instruction.

Innovative Ideas
Blanchard educators achieve academic rigor in innovative ways.

Advanced Technology
In collaboration with the library media specialist, students learn 21st century skills using a variety of technology tools. Technology is integrated into lessons and showcased in various ways.

Clear Communication
We work hard to help you understand your child's education. We communicate via our Blanchard app, emails, text messages, phone messages, newsletters, web site, social media and more. Families are always welcome to call and visit our school at any time.
Blanchard's Faculty & Staff
Please click on a teacher's name to visit their web page.  You can also go to TeacherWeb and click on "Find Your Teacher" to access classroom web sites.  Teachers are transitioning to MCSD Canvas. We will let you know when those pages go live.

| | |
| --- | --- |
| FACULTY | TITLE |
| Dawn Grantham | Principal |
| Dr. Jan Thomas | Assistant Principal |
| Patricia Miller | Secretary |
| Karen Eldridge | Office Clerk |
| Bianca Willis | Counselor |
| Betty Smith | Clinic Worker |
| Kristine Mitchell | Library Media Specialist |
| Eric Jones | Music Teacher |
| Avery Bradshaw | Art Teacher |
| Scott McElwee | PE Teacher |
| Ellen Peters | Cafeteria Manger |
| Janice Jones | Cafeteria |
| Clary Smith | Cafeteria |
| Rachel Staley | Cafeteria |
| Charnelle Brooks | Lead Custodian |
| Gloria Ford | Custodian |
| | |
| Kindergarten | |
| Emily Fitts | Teacher |
| Lenley Singletary | Teacher |
| Julie Wright | Teacher |
| Elizabeth Graham | Teacher |
| Bridget Champion | Paraprofessional |
| Betsy Dortch | Paraprofessional; BASEP Director |
| Trudy Tillman | Paraprofessional |
| Lakeisha Jones | Paraprofessional |
| | |
| First Grade | |
| Hae-Jin Kim | Teacher |
| Teresa Peirce | Teacher |
| Ann Marie Sanders | Teacher |
| Alison Schroeder | Teacher |
| Felicia Crayton | Instructional Para & Computer Lab |
| Vicki Lyons | Instructional Para & Library |
| | |
| 2nd Grade | |
| Monica Harris | Teacher |
| Amber Martin | Teacher |
| Amy Martin | Teacher |
| Becky Peters | Teacher |
| Scott Stafford | Teacher |
|   | |
| 3rd Grade | |
| Janet Malcomb | Teacher |
| Ronica Forte | Teacher |
| Amanda McVay | Teacher |
| | |
| 4th Grade | |
| Robert Ogburn | Teacher |
| Tony Golden | Teacher |
| Mike Williams | Teacher |
| Peyton Hammonds | Teacher |
|   | |
| 5th Grade | |
| Andrea Toole | Teacher |
| Melissa Phelps | Teacher |
| Jan Highnote | Teacher |
| | |
| Resource Team | |
| Marino Maling | Teacher |
| Wynn Owen | Teacher |
| Debra Bennett | Teacher |
| Jessica Muroski | Teacher |
| Kellie Dixon | Teacher |
| Kristen Adams | Speech Teacher |
| Ashleigh Heard | Speech Teacher |
| Kacey Brown | ELL Teacher |
| Amelia Biggs | Ocupational Therapy |
| Deborah Woods-Parker | Paraprofessional |
| Samantha Christmas | Paraprofessional |
| | |