Good Afternoon Blanchard Families,
We have some exciting news to share with you today. Our Blanchard PTO officers created a Square Site to allow you to join the PTO and to pay the membership fee of just $5.00. In addition, you can pay for a school yearbook, buy a t-shirt or donate to the PTO with the Square Site. Please click on the website below to support our PTO.

Spelling Bee Winners
Olivia Rivera won our school spelling bee and will represent Blanchard at the district level. Edward Boughner is our runner-up and will represent the school if Olivia cannot compete. Congratulations!

Blanchard is using Canvas as our Learning Management System to include classroom learning, school communications, and online information. Blanchard parents are encouraged to download the Canvas Parent app for classroom and school communications. Request a pairing code from the classroom teacher to link Canvas Parent with the student account. Download Canvas Parent using Google Play or the Apple App Store.

Early Release Days have been added to the 2020-21 School Calendar
Early Release Presentation
School Year 2020-2021 Calendar Revised
The MCSD school board has approved an adjustment to the school calendar to include early release days.
Elementary dismissal begins at 12:00 PM. Please make arrangements to pick up students before 12:30 PM.
Dates:
December 22, 2020
February 3, 2021
March 16, 2021
April 15, 2021
May 21, 2021

For the latest on school information and learning resources, please go to our school Canvas page.
Blanchard Canvas Page


FREE Services Provided by Chattahoochee Valley Libraries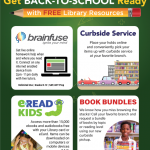 Procedures for Attendance and Withdrawals During Virtual Learning
Virtual Attendance Policy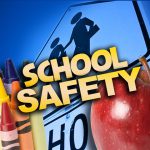 Blanchard After School Enrichment Program
The Blanchard After School Enrichment Program (BASEP) is not available at this time. MCSD Risk Management will provide new guidelines on after school services. Stay tuned for reopening information and registration when BASEP becomes available.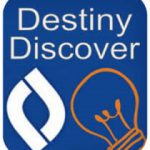 The library media center has begun Phase 3 of reopening for student checkout. In person and virtual students will continue to place hold requests for print books to be delivered through "BookHub Delivery". Virtual students will be notified when the holds are ready for pickup on Tuesdays and Fridays. Lunch Bag & Book Grab is held every Monday from 10:45-11:30. Virtual students can turn in and checkout new books. Library lessons will return to the library media center after the holidays. Students will be able to have limited browsing ability to select new library books. No open checkout times until Phase 4.
https://youtu.be/_eBN_AVU5wA
You can visit our online library Destiny Discover. Destiny Discover is available on computers and tablets.
Sign in information:
Username: GTID number
Password: MCSD passowrd
Blanchard Has an App!
 Request a pairing code from the classroom teacher to link Canvas Parent with the student account.


Stay informed with the latest happenings at Blanchard and with our Blanchard Parent Teacher Organization (PTO).
Years of Educational Excellence