Coaching Staff
Coach Steven Lips, Girls Soccer
Assistant Coach Kelsey Grant, Girls Soccer
Coach Brent Sutherland, Boys Soccer
Important Dates for Boys Soccer
Required Paperwork
Copy of completed and signed Preparation Physical Evaluation – History Form

Copy of completed and signed Preparation Physical Evaluation – Physical Evaluation Form
Copy of completed and signed Preparation Physical Evaluation – The Athlete with Special Needs; Supplement History Form (if needed)
Copy of completed and signed Preparation Physical Evaluation – Clearance Form
Copy of Completed and signed Appendix E: Permission to Participate/Permission to Treat
Copy of Completed and signed Appendix F: Emergency Medical Card
Copy of Insurance card
Copy of Completed and signed Appendix I: MANDATORY Proof of Insurance for Middle School Athletes
Copy of Completed and signed Appendix M: BLANKET Transportation Permission Form for All Athletic Related Travel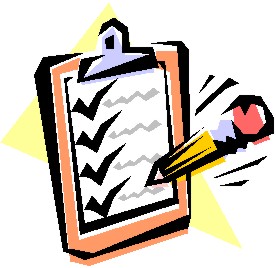 All forms must be completed and turned in prior to try outs or the Summer Conditioning Program. These forms can be found in the packet that you were handed at the meeting or click on the Player Packet icon.
 General Policies and Expectations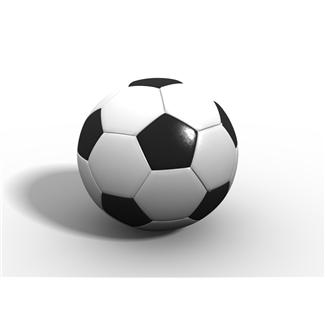 All practices, meetings, and games are required
It is the responsibility of the player to provide documentation of potential scheduling conflicts that could interfere with required practices, meetings, or games. Any/all known information regarding scheduling conflicts MUST be given to the coach on the first day of tryouts. If additional conflicts arise, or a change is made in the schedule that was provided to the coach, the player must notify the coach within 24 hours of the next required event (i.e. practice, meeting, or game).
Players provide leadership and are role models for BRMS and our community. They are responsible for promoting school spirit, enthusiasm, and sportsmanship. Players are expected to present a positive attitude and acceptable behavior at ALL
A player that participates in inappropriate behavior (in or out of school) or presents a negative attitude during practices, games, or school may be benched for part, or all, of a game and can be removed from the team.

Friday School – Suspension from quarter-half a game (depending on the offense)
ISS (In School Suspension) – Suspension from the next full game (must attend game and support)
OSS (Out of School Suspension) – Suspension from practice and the next 2 games; or removal from the team
Selection of Players
Tryouts will be held at the beginning of the school year, dates to be announced. Time of tryouts will be announced at a later date also.
Candidates will be evaluated throughout the selection process by the coaches. Decisions will be based upon the following:
Run a mile in eight minutes for boys and ten minutes for girls.
Demonstrate passing skills.
Demonstrate shooting skills.
Demonstrate receiving skills.
Demonstrate dribbling skills.
Demonstrate speed and agility skills.
Demonstrate defensive skills.
Demonstrate offensive skills.
Demonstrate teamwork.
*** Note: Years of experience, Red Star membership, or previous BRMS membership will not be a factor in who is selected to be a part of the team.
There will be fifteen to nineteen candidates selected.
Athletic Eligibility .
Playing Time
If a student/athlete is selected for the team, there is no guarantee of equal playing time during the athletic contest.  Playing time is contingent upon what the individual shows in practice. The coaches will do their best to make sure that all members receive a chance to perform in a game setting. However, the decision to play a student/athlete is at the discretion of their BRMS coach.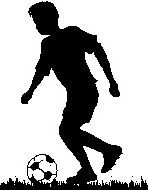 Responsibility and Commitment
All practices, meetings, and games are required.
At the conclusion of a practice, meeting, or game players should be picked up within fifteen minutes.

Late pick-ups that occur more than 3 times will result in that player being cut from the team.

Practice Schedule to be announced (TBA)
Attitude and Behavior
Players are responsible for their behavior both on the field and off the field.
Players are expected to follow the rules as outlined in the BRMS Handbook.
Players must maintain good rapport with the BRMS staff and faculty, both on and off the school grounds, Conduct grades must remain at 85+.
A player is a role model for the student body and fans. A positive attitude and good sportsmanship should be displayed at all times toward team members, other teams, coaches, teachers, students, and officials.

On-field behaviors that are considered unacceptable are as follows:

Cursing
Bullying teammates, or opposing players
Arguing with a coach, or referee
Excessive celebrating
Refusing to shake an opponent's hand at the conclusion of a game, or scrimmage
Unsolicited comments made about, or to, the members of the BRMS team or opposing team

For each of the above behaviors, the following consequences will be administered:

1st offense – verbal warning by the coach
2nd offense – suspension from half the current, or half the upcoming game
3rd offense – suspension from the full current, or full upcoming game
4th offense – Indefinite suspension from the remainder of the season and the team
*** Note: In extreme cases, some behaviors must be dealt with differently. It is at the discretion of the Head Coach to issue harsher consequences in accordance with the severity of the displayed behavior.
The coach reserves the right to suspend a player or to release a player from the team
A student athlete placed in In-School Suspension or Friday School will be allowed to participate in practice, but will not be allowed to participate in the next competition.
A student athlete suspended from school will not be allowed to participate in practice during the suspension and will not be allowed to participate in the next two games.
If all required paperwork are not present and current (within 1 calendar year) the student/athlete will not be permitted participation in conditioning, tryouts, or other soccer related activities.
Contacts:
Boys Soccer – Coach Freeman in room 112 or at Freeman.Allison.L@muscogee.k12.ga.us
Girls Soccer – Coach Lips in room 304 or at Lips.Steven.C@muscogee.k12.ga.us