Congratulations to Lazarus Torpy and Madison Park for passing the District audition for All-State Orchestra.  They are invited to the final auditions being held Saturday, January 7, 2017, in Atlanta.
A HUGE CONGRATULATIONS TO MADISON PARK!  A first in Ms. Moody's career at Arnold, Madison has been selected as an All-State Orchestra participant and will attend the Event in Athens, GA on March 2-4, 2017.  Madison is a superb violinist and has made us proud.  Madison had to compete with over 200 violinists from all over the state, with many of the participants having played since they were very young.  AWESOME JOB, MADISON!  Thank you, Ms. Moody, for your hard work and love for the MCSD music program.
Our outstanding Arnold Debate Team's final results from the Columbus Urban Debate League (CUDL) competition that was held last weekend (11/12) at Fort Middle School in Columbus, GA are as follows:
Top Team Awards: (5 team awards given out)
1st Place: Evie S. and Valentyne T.
2nd Place: Belcy E. and Kelly T.
3rd Place: Nadia J. and Debra J.
Top Individual Speaker Awards: (10 individual awards given out)
1st Place: Belcy E.
3rd Place: Debra J.
4th Place: Valentyne T.
5th Place: Kelly T.
6th Place: Nakoria M.
9th Place: Amani H.


        Mrs. Bridges has helped our AMA Readers make it to the top before!  Keep reading, RAMS.  We know you will do great this year!!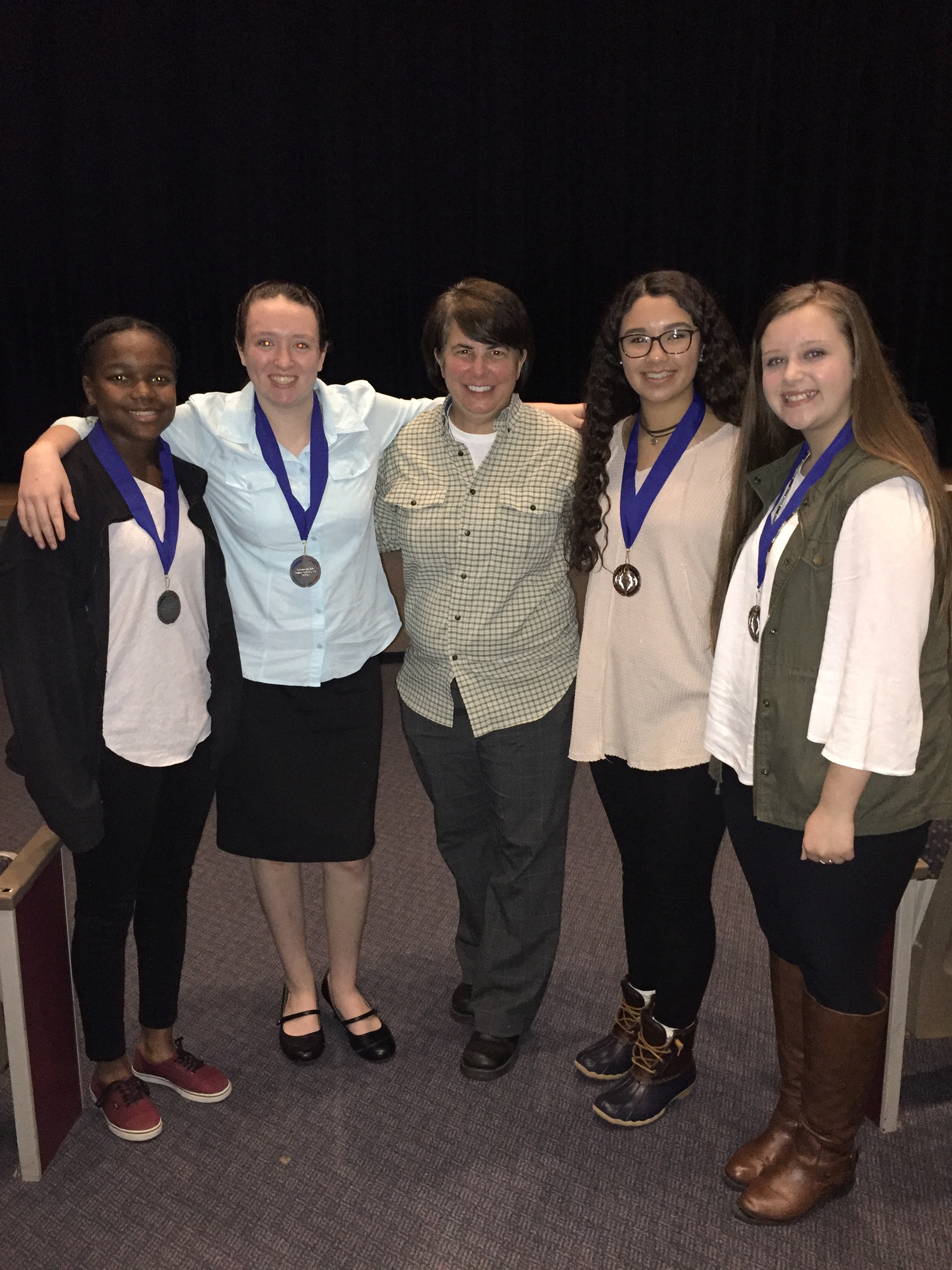 A HUGE congratulations to Tyler Williams (6th grade) – he earned the top score from our school at the Columbus High Math Tournament today! Way to go Tyler!!  The Team came in 9th place (out of 16) at their first tournament October 29, 2016.  It's just the beginning…GO MATH RAMS!
Sponsor:  Mrs. Culverson
Students:  Jaylen Bordeaux, Sydney Bufford, Julie Chen, Jacob Haleyalur, Meghan Koh, William Slater, Kelly Tran, and Tyler Williams.
 AMA Science and Engineering Fair Winners
Congratulations to Piero!  He is taking his Science Fair Project to STATE!!
Also, congratulations to Trey & Alexia, (placed 2nd) and Saylor for placing 3rd place!
We are proud of you all!!
The Academic Bowl Team has done great under Mrs. Kelley's sponsorship!  Looking forward to seeing what our 2016-2017 RAMS will do this year!
GO RAMS!!!
Congratulations to the RTVL group for collaborating to make a movie to submit to the Chattahoochee Valley Regional Technology Fair competition that was held at Brookstone January 21, 2017.  All of them did a superb job displaying the correct behaviors we have been taught through PBIS.  Those involved:  Darell W., Catherine T., Christopher C., Samuel B, Avondre'a S., Jaimie W., Olivia A., and Kourtney H.
Audio Production: 2nd Place/Christopher C. and Samuel B.
Video Production: 2nd Place/Avondre'a S. and Jaimie W.
                                   3rd Place/Olivia A. and Kourtney H.
Thank you to Ms. Glozier, Mrs. Bridges, and others for supporting our students.
Two additional students from Arnold competed in the online Technology Literacy Challenge.
Damien Cobb: 1st Place (He will have an opportunity to compete at the STATE level for the Technology Literacy Challenge.)
Devin Williams: 2nd Place
Congratulations to these students from Mrs. Yelkovich's class!