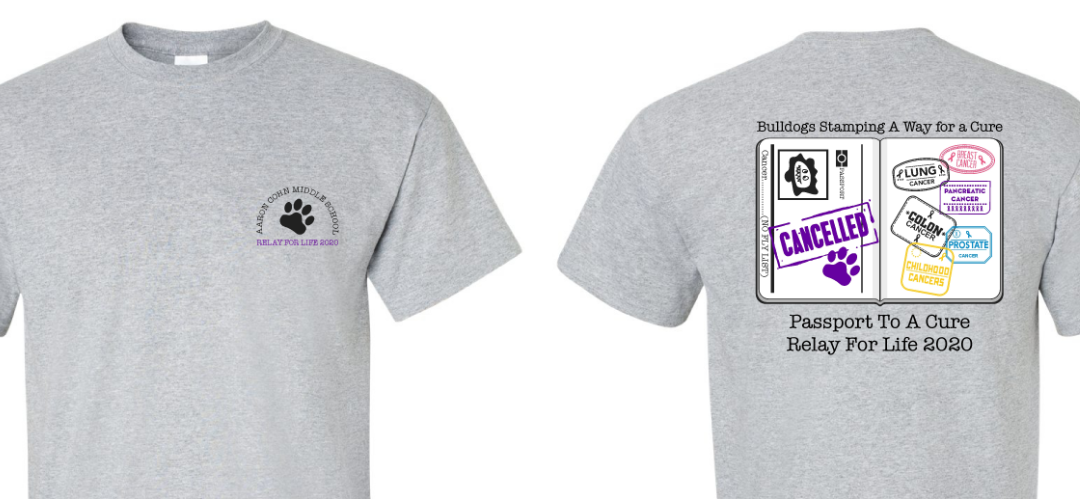 Shirts are on sale from now until Wednesday, March 25th – the week before Spring Break.
Cost is $15.00
$17.00 for 2XL
$18.00 for 3XL
Please send cash with your student to Mrs. Cox in an envelope with their name, adult size of t-shirt, the House they belong to, and their 6th period teacher's name.
Relay for Life is at Kinnett Stadium, Friday, May 15th.