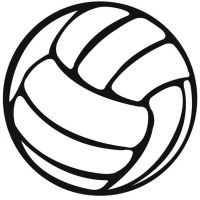 Maggie Mae Heitmueller
Katie Miller
Christine Vaughn
Hiland Yancey
Shayln Black
Dessirre Castro
Haley Sturla
Meghan DuToit
Sydney Waldheim
Jacelyn Lahr
Dani Bartley
Taniya Tucker
Please report to practice Monday- Friday 4:00-6:00.
Parent Meeting is Tuesday, September 27th at 5:30.  Please bring $55 cash to parent meeting for volleyball fees.  Also, any cash needed for the optional items you would like; $50 Warm-up, $15 Extra Tee, $10 Bow, $25 Bag.